Extreme Privacy Violations Lead to $190 Million Medical Malpractice Settlement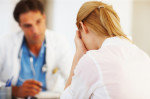 In a disturbing case of patient privacy violations, Johns Hopkins Hospital recently announced that it would pay a $190 million medical malpractice settlement to victims of Dr. Nikita A. Levy. Formerly a gynecologist and obstetrician at Johns Hopkins Community Medicine, Dr. Levy was found to have secretly filmed women during pelvic examinations. The settlement announcement came on July 21, 2014.
Industry experts are calling the case among the largest of its kind, given that more than 7,000 women are believed to have been victimized by the gynecologist. Some reports place that figure at more than 8,000 victims.
Investigators report disturbing findings
For years, Dr. Levy wore a camera around his neck, which had been secretly concealed within a pen-like device. The device took images and video footage of women's genitals during examinations. The covert filming took place over a period of years. It wasn't until February of 2013 that a female colleague of Dr. Levy became suspicious of the pen-like device and reported him. Subsequently, Dr. Levy was fired and came under investigation.
However, the doctor won't be facing any criminal charges for his wrongdoing. Ten days after being fired, Dr. Levy committed suicide.
Dr. Levy worked for Johns Hopkins for over 25 years. During that time, he had access to almost 13,000 patients. It is believed that he began secretly recording women during their most private moments in 2005. In addition to the pen-like device, he is believed to have used a secret camera in a key fob, as well as other cameras hidden around his exam room.
The investigation yielded an alarming amount of evidence. Police officers found more than 1,200 videos, plus additional images. As if these findings weren't damning enough, some of the footage featured young girls – 62, to be exact. The images do not depict the victims' faces.
Reports are mixed as to whether the doctor publicly shared the illegally obtained videos and images. While some investigators assert that they were never shared with anyone else, other parties involved aren't so sure.
Victims cite lasting emotional damage
Although the medical malpractice settlement may help some find closure, victims are still likely facing a long road to recovery. The medical malpractice lawsuit noted that victims had suffered severe psychological distress in the gross invasion of privacy. Many of the women who were victimized by Dr. Levy report a loss of the ability to concentrate, sleep disturbances, problems with productivity at work, and problems involving family relationships.
Some patients have even begun avoiding going to any other doctor and refusing to bring their children to a pediatrician out of fear that this could happen again.
Last year, representatives at Johns Hopkins released a statement apologizing to the victims. "Words cannot describe how deeply sorry we are for all this has affected. We are terribly sorry this has happened and for the distress you must be feeling."
After the announcement of the medical malpractice settlement, the hospital expressed its hope that victims would find closure.
Although the news of the secret recordings likely came as a great shock to the victims, there were apparently warning signs that the doctor may have been engaging in illicit acts. Dr. Levy had previously been found to have breached hospital protocol when he sent chaperones out of the examination room when he examined children. He had also previously been reported for inappropriately touching women and engaging in verbal abuse toward them.