Downward Trend in Medical Malpractice Awards Reported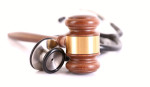 Medical malpractice awards remain in an overall downward spiral, according to the consumer advocacy group Public Citizen, despite a slight upward movement in 2013. Although the numbers for awards did climb somewhat last year, the group notes that the general trend over the past 15 years has been toward lower numbers and that there is no indication that incidents of medical malpractice has fallen.
The report published by the group emphasizes that medical errors remain a serious problem, with evidence suggesting that this problem has grown worse over the period in question. The overall fall of malpractice awards, according to the group, is related to aggressive caps on malpractice awards and loud rhetoric over frivolous lawsuits, rather than the actual state of the medical errors problem.
2013 sees uptick in medical malpractice awards
Public Citizen notes that average payments from doctors actually rose from 9,370 in 2012 to 9,677 in 2013. The overall amount of payments was $3.3 billion, 3.7% higher than the comparable number in 2012. While the figures for 2013 are slightly higher than those of the previous year, the group notes that, "in actual as well as inflation-adjusted dollars," the numbers are still lower than those for any other year between 1999 and 2011.
The group derives the information that they have analyzed from the federal National Practitioner Data Bank (NPDB), where a record of payments is kept.
The group also noted that medical liability insurance rates have decreased again in the past year. Public Citizen contrasted the alarm raised in the past over high liability rates by such groups as the American Medical Association (AMA) in the early 2000's with the distress over low rates that currently stems from insurance companies instead.
Medical malpractice awards not keeping pace with malpractice rates
Public Citizen also argues strongly that the overall rate of medical malpractice awards is not keeping pace with the problem of medical malpractice itself, which evidence suggests is growing worse.
The group cites data from a number of sources. For instance, a 2013 paper in the Journal of Patient Safety argues that approximately 400,000 patients a year die prematurely from preventable errors. This study, in turn, noted that about 80,000 Medicare patients die every year due to such errors (according to a Health and Human Services report from 2010) and that one-third of hospital patients experience some form of error or adverse event.
Moreover, far from being "frivolous," three-fifths of malpractice payments dispensed in 2013 involved medical errors that resulted in permanent, serious disability, such as quadriplegia or severe brain injuries, or death.
Public Citizen's study faces criticism
The report by Public Citizen was not without criticism. A spokesman from the AMA argued via e-mail that any study using the NPDB is "inherently flawed," noting that "The Government Accountability Office has determined that the NPDB is riddled with duplicate entries, inaccurate data, and incomplete and inappropriate information." They also pointed out that the data base excluded 65% of claims that had been "dropped, withdrawn, or dismissed."