Dangerous Doctors Keep Practicing Despite Medical Malpractice Payouts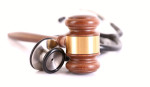 The nation's state medical boards allow thousands of doctors who have been found liable for multiple acts of serious medical misconduct to continue to practice medicine. Many of these doctors have settled lawsuits with millions of dollars in medical malpractice payouts and been barred by hospitals yet still retain their medical privileges and license to practice.
A recent case was reported by CBS News in a report aired in September. A young physician, Dr. Susie Dunphy, was in Florida with her husband and two sons on a family trip when she was diagnosed with appendicitis. She was admitted to a local hospital under the care of Dr. Ernest Rehnke and had an emergency appendectomy. Within 48 hours, Dr. Dunphy had bled to death in her hospital bed.
Grief stricken, her husband, another physician, Dr. James Dunphy, reviewed her medical file in the days following her death only to find that her wife's blood pressure had been critically low for hours after the surgery but no lab tests were ordered to investigate the problem.
He sued Dr. Rehnke for failing to monitor his wife and blamed him for her death. Rather than face a jury, Dr. Rehnke denied wrongdoing but chose to settle the case for $250,000—the maximum his insurance company would cover.
What the husband, Dr. Dunphy, did not know at the time was that Dr. Rehnke had had eleven lawsuits filed against him since 2000, all resulting in medical malpractice payouts, matching one other physician for the highest number of payouts in the state of Florida.
CBS News uncovered more disturbing information. It reviewed the records of the 25 Florida doctors with the highest total medical malpractice payouts and found that only four of them had lost their licenses, not for the malpractice cases, but for drug trafficking, billing fraud, and failure to comply with a previous punishment.
Their malpractice cases and subsequent settlements did not bar a single doctor from practicing medicine in Florida.
USA Today offers statistics on dangerous doctors
According to a USA Today report from 2013:
Nearly 6,000 doctors had their medical privileges taken away or restricted by hospitals for misconduct involving care of their patients. But more than half of them have never been fined, restricted, or suspended by their state medical boards.
250 doctors who have been cited as "an immediate threat to health and safety" did not have their licenses restricted.
900 doctors have been cited for substandard care, negligence, incompetence, or malpractice without any action taken on their license to practice medicine.
Of the 800 worst offenders with payouts averaging $5.2 million per doctor, only one in five have faced any disciplinary action by their state medical boards.
Doctors' identities remain a secret to the public
These reports are taken from the public file of the National Practitioner Data Bank, a federal data base of 878,000 licensed physicians which allows medical boards to track their license records, disciplinary actions, and malpractice settlements. Reports of any "adverse actions" by dangerous doctors must be filed by law in the Data Bank so that state medical boards can review them.
Patients can access these "public" files but all identifying information for any of the doctors has been removed so there is no way to check for any adverse reports on the record of a physician who is caring for you or a family member.
Consumer watchdog group wants to stop dangerous doctors from practicing. According to USA Today, the consumer advocate organization Public Citizen reported in 2009 that some hospitals allow doctors to resign before investigations are launched and protect others by restricting medical privileges for just under the thirty day threshold that triggers mandatory reporting of an incident.
Dr. Sidney Wolfe, spokesperson for Public Citizen said of the Dunphy appendectomy case that it was clear evidence that the Florida Board of Medicine was remiss in its duty to protect the public from dangerous doctors. He said, "When you look at these doctors with the largest number of malpractice lawsuits, you have to ask the question—at what point could we have prevented the last five or the last ten?"