Children More at Risk During Weekend Surgeries, Study Suggests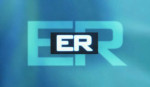 New research published in the medical Journal of Pediatric Surgery indicates that children undergoing ER treatment on the weekends are likely to face an increased risk of incurring serious and life-threatening complications.
Known in the medical community as the "weekend effect," this higher propensity for surgical mistakes by doctors was recorded among routine operations, including appendix removal, setting of bone fractures, hernia repair and other surgeries with a typically high safety profile.
According to researchers at Johns Hopkins Children's Center who authored the study, children receiving emergency room care on the weekend are 40 percent more inclined to incur health complications, versus those who were treated on weekdays.  Even more alarming, researchers determined that weekend ER visits put children at 63 percent greater risk for death compared to patients who saw a doctor during the week.
Surgical mistakes more common on the weekends
In their analysis, the Johns Hopkins researchers reviewed 440,000 pediatric admissions throughout the nation, spanning over a time frame of 22 years. Of this group, an estimated 112,000 children sought medical treatment on the weekends.
The results were bleak: in addition to a greater risk for fatal complications, weekend patients were also 14 percent more likely to need blood transfusions. Researchers postulate that the elevated blood transfusion risk may be tied to the quality of post-op care, though many factors may be at play. Blood transfusions are associated with a greater chance of wound infections and other complications, since patient's immune systems are temporarily suppressed.
While the authors state that fatality rates were comparatively small, the noticeable risk of more serious complications suggests a disquieting "weekend effect" witnessed in medical clinics and hospitals countrywide, indicating the need for a more thorough examination of potential "after-hours safety lapses and glitches."
"Numerically speaking, the number of deaths was quite small, but even a single preventable death is one too many. This demands that we examine any factors that may cause or contribute to such occurrences and find ways to prevent them," said Dr. Fizan Abdullah, Ph.D., a pediatric surgeon at the Johns Hopkins Children's Center.
"Weekend effect" a nationwide phenomenon
No doubt that further investigation is needed on the causes of the "weekend effect," but the Johns Hopkins team hopes that their provocative findings will spark future research.  While none have been ascertained with clarity, many factors may contribute to an increased risk for surgical mistakes on the weekends, including slower-than-usual response times, staffing issues, and a reduced accessibility to critical lab tests and imaging results.
Dr. Abdullah also suggests that hospitals should look at nursing staff ratios on the weekends, OR crowding issues and other key factors to help reveal likely vulnerabilities and risks, which will inevitably vary greatly among individual health care facilities.
This isn't the only study on surgical mishaps in our nation's hospitals. In a 2010 study published in Surgery, researchers discovered that each week surgeons operate on the wrong body part at least 20 times; perform the wrong operation 20 times, and leave behind a sponge or other foreign object during  surgery some 39 times. Roughly 33 of patients who suffered some sort of surgical mistake sustained permanent injuries, while 6.6 percent died.