Cancer Misdiagnosis Leads to Terminal Prognosis for UK Woman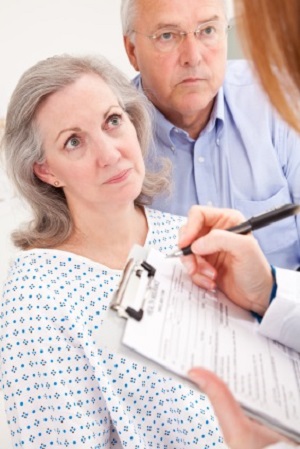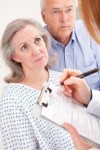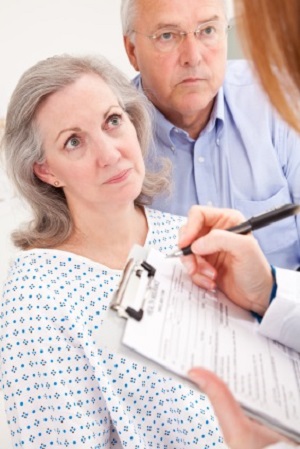 A woman in the U.K. who was told she had tennis elbow two years ago has now been diagnosed with terminal cancer. The shoulder and arm pain that sent her to her general practitioner was a missed diagnosis of an aggressive form of cancer in the lymph glands. If the cancer had been properly diagnosed at the time, the woman claims her prognosis could have been very different.
Cancer first diagnosed as tennis elbow
The woman in this case is 48-year-old Jill Goodrum, according to a report in the Plymouth Herald. Goodrum went to her physician with complaints that she could not raise her arms above shoulder level without significant pain. Her physician at the time diagnosed the problem as tennis elbow due to a minor strain.
Two years later, Goodrum headed to a hospital when she found a large lump near one of her breasts. Goodrum was diagnosed with breast cancer that had spread to her lymph nodes and liver by the time she went in for her diagnosis. Goodrum was also told that the pain she had experienced two years prior was the cancer spreading into the lymph nodes.
Now, the mother of five and grandmother of three has been given the news her cancer misdiagnosis has led to terminal cancer. At best, she has just a few years left to live. With two children, ages three and eight, still living with her, the news struck a devastating blow to Goodrum and her family.
"It's just horrific," Goodrum told the Plymouth Herald. "I'm 46 and I'm never going to get old and the fact that I have two very small children is hard to deal with too.  I'm never going to see them grow up. My children are going to lose their mummy."
Cancer misdiagnosis tops reasons for malpractice lawsuits
Sadly, Goodrum's case is not an isolated one. According to a report in 2013 from Fox News, misdiagnosis is the top reason people sue their doctors today. A study, which reviewed data from physicians in the United States, Australia, Canada and France found that as many as 63% of all lawsuits filed against medical providers involve a failure to diagnose. Cancer was the most frequently missed disease, followed by heart attack and meningitis.
A cancer misdiagnosis lawsuit involves the same burden of proof on the plaintiff as other malpractice cases. First, the plaintiff must prove a relationship existed between the doctor and the plaintiff (patient). Next, the plaintiff must show the doctor failed to provide competent medical care in a reasonable fashion. Finally, there must be proof that the negligence of the physician led to direct injury to the patient.
In the case of a missed diagnosed, the plaintiff must also show the delay in making a correct diagnosis led to more significant injury. When the missed diagnosis is cancer, delay in diagnosing the disease may even mean the difference between a treatable illness and a terminal prognosis. In Goodrum's situation, this appears to be the case.
Although there is no word about a potential lawsuit in Goodrum's case, she has taken action in an attempt to prevent this type of experience from occurring to others. Goodrum has set up a Facebook page to collect money for two charities – Macmillan and Jeremiah's Journey. She hopes to raise £10,000 to be split between the two organizations.