California Senator Boxer Backs Increasing Malpractice Caps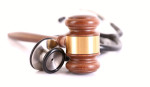 United States Senator Barbara Boxer supports raising the California medical malpractice awards cap. "I will never forget meeting a child who was severely disfigured and forever confined to a wheelchair because of medical malpractice," she told Reuters.
The initiative – The Troy and Alana Pack Patient Safety Act – is on the November ballot and will increase the current cap of $250,000 to $1.1 million if approved by voters. The current cap, which was set by the California legislature in 1975, does not increase with inflation. If the 1975 act did rise with inflation, then the cap would be over the $1.1 million today – more than the recently proposed cap. However, this fact does not seem to matter to many doctors and other opponents of the measure who have raised over $33 million in an attempt to defeat the proposed legislation.
Dr. Richard Thorp, president of the California Medical Association, told the Los Angeles Times, "A ballot measure that is certain to generate more medical lawsuits and drive up costs for every health consumer in California is the worst possible idea at the worst possible time. This initiative is bad for patients, bad for taxpayers and bad for California's entire system of healthcare delivery."
The Troy and Alana Pack Patient Safety Act
Bob Pack – the father of Troy and Alana who died in a hit-and-run accident in 2003 – became a staunch advocate of stopping medication abuse after he learned the driver who killed his two children "was overprescribed narcotics by multiple doctors at the same Kaiser hospital," according to Consumer Watchdog.
The Act will not only increase the current cap for malpractice awards, it will also:
Index for inflation
Mandate random drug and alcohol testing of doctors and testing after an adverse situation in a medical care facility
Require doctors to report suspicion of drug or alcohol use by colleagues
Mandate physicians to cross-check first-time patients against the state's prescription drug database before prescribing narcotics
Florida Supreme Court casts some light on the situation
Senator Boxer told Reuters, "I was stunned to learn how unfair California law is in terms of compensating these patients and their families."
Florida courts seem to echo Senator Boxer's sentiments and point out the flaws in proponents' argument for caps. In Florida, the current cap for malpractice awards is $1 million. However, a recent case decided by the Supreme Court called the cap a "violation of the state constitution."
In a 5-2 vote, the Florida Supreme Court overturned the 2003 cap on malpractice awards. The Court referred to the cap as "discriminatory," which violated the state's constitution. The court also addressed the claims that, without caps, there would be a malpractice insurance crisis and went on to explain such assertions were based on faulty data and misleading statements.
According to the L.A. Times, the Florida Supreme court cited "evidence that malpractice caps have no appreciable effect on malpractice rates. As has been the case in California, they fatten insurer profits without achieving anything for either the doctors who pay them or the patients turned away at the courthouse door. That tells you whose interests really are served by the GOP's incessant nattering about 'tort reform.' It's not doctors, hospitals or consumers; it's insurers. In Florida, the Supreme Court is telling them they'll have to earn their money honestly."