California May Require Drug Testing for Doctors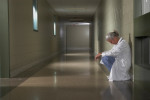 Drug testing has long been a standard part of the hiring and retention of police officers, firefighters, pilots, and many other professionals. However, doctors are completely exempt from this requirement in every state of the U.S. If Proposition 46 were to pass in California, drug testing for doctors would become routine procedure. The proposed law is intended to reduce incidences of medical malpractice in the state.
While it may seem counterintuitive, healthcare providers are one demographic that has an alarmingly high rate of drug abuse. In fact, one estimate suggests that over 100,000 healthcare providers could be abusing drugs in any given year. Other estimates suggest that one in 10 healthcare providers could develop a substance abuse problem at some point during their lifetimes. With easy access to strong narcotics and other drugs with a high potential for abuse, physicians and other healthcare providers can place patients at significant risk if they work while impaired.
About Proposition 46
When California voters head to the polls this November, they could choose to require drug testing for doctors, which would take the form of randomized drug and alcohol tests. Some proponents of the initiative have expressed disbelief that to date, no state yet requires drug testing in this profession.
When The New York Times interviewed Arthur L. Caplan, a medical ethicist at New York University, he stated, "It's crucial: I can't believe we haven't done this already… the idea that we wouldn't be screening our surgeon, our anesthesiologist or our oncologist when we are going to screen our bus drivers and our airline pilots strikes me as ethically indefensible."
In addition to requiring drug testing for doctors, Prop 46 would require that the results of these random drug tests be sent to the California Medical Board. Hospitals would be required to report doctors suspected of drug abuse. Additionally, the initiative may help curb drug abuse among patients by requiring physicians to consult a state-wide prescription database before handing out prescriptions for controlled substances.
Furthermore, the outdated ceiling on medical malpractice awards would be lifted. In 1976, it was set at $250,000. To adjust for inflation, the new ceiling on punitive damages would be set at $1.1 million.
However, not everyone supports Proposition 46. The president of the California Medical Board, Dr. Richard Thorp, argues against letting "political consultants" make the decision regarding drug and alcohol testing for doctors. Prop 46 has also drawn criticism from the California Chamber of Commerce and various unions, while its proponents include Senator Barbara Boxer and Representative Nancy Pelosi.
Potential costs could prove to be a sticking point
Because Prop 46 is a ballot proposition, whether or not it passes hinges upon the support of voters in the state, rather than state legislators. A poll recently conducted by the Los Angeles Times and USC Dornsife initially showed strong support for the initiative. In fact, 61 percent of likely voters polled initially said that they would vote in favor of Prop 46, while 29 percent said they would vote against it and the rest were undecided. However, when the respondents were informed of the potential to increase costs for the state, only 47 percent still said they would vote in favor of the initiative.