American Civil Liberties Union Sues Bishops over Anti-Abortion Policies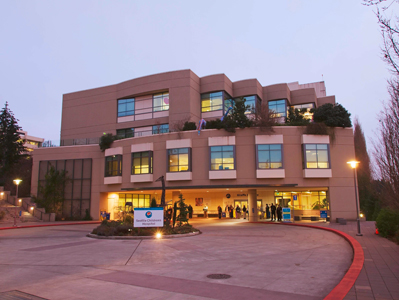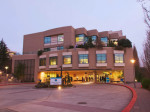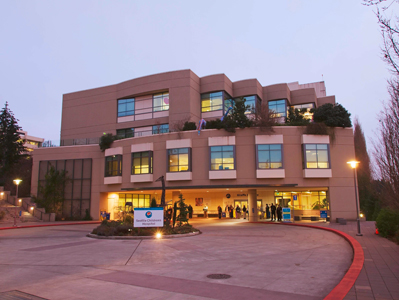 Tamesha Means was just over four months pregnant when her water broke, sending her to the Catholic-sponsored Muskegon hospital for treatment. Upon examination, doctors did not inform her that the baby had little chance of survival, and rather than keeping her for further observation, health care providers sent the woman home.  She returned the next day, bleeding and complaining of excruciating pain and was sent home once again.  That evening, Means returned to the hospital where she miscarried her baby, which died shortly thereafter.
"They never offered me any options," said Means, a Michigan native. "They didn't tell me what was happening to my body. Whatever was going on with me, they discussed it amongst themselves. I was just left to wonder, what's going to happen to me?"  Means says the Catholic hospital was the only one in her county.
Rather than sue the health care facility on allegations of hospital negligence, a suit was brought against the United States Conference of Catholic Bishops, by the American Civil Liberties Union on Means' behalf.  The ACLU argues that USCB anti-abortion directives impede Catholic hospitals from providing proper care to pregnant women who may be suffering life-threatening complications.
Roman Catholic bishops sued in medical negligence lawsuit
Catholic-sponsored hospitals, which make up 1/6 of all beds in the nation, are required remain true to the religious and ethical codes set by the Directives for Catholic Health Care Services. Health care providers within these hospitals are not allowed to counsel a patient on pre-viability pregnancy termination, even in instances where the life of both mother and child are at risk, or when chances of fetal survival are slim.
The directives also prohibit doctors and nurses from informing patients about alternative therapies that may conflict with their decrees, even when different treatments offer the safest option for the patient's welfare. The medical negligence lawsuit argues that by adhering to these strict directives, the United States Conference of Catholic Bishops should be held accountable for the trauma and physical harm that Tamesha Means and other expecting women have suffered in Catholic hospitals.
Deputy legal director of the American Civil Liberties Union, Louise Melling, says that "A pregnant woman who goes to the hospital seeking medical care has the right to expect that the hospital's first priority will be to provide her appropriate care… Medical decisions should not be hamstrung by religious directives."
Pregnant women in distress not given adequate care, says ACLU
John M. Haas, an adviser to the bishops, told the New York Times he couldn't comment on the current litigation, but that USCB directives did permit health care professionals within Catholic-sponsored hospitals to treat a patient at risk, even if those actions caused the death of a fetus. Haas also noted that some doctors may have misinterpreted these rules, and that physicians are always required to inform patients about alternative therapies and potential risks, while abortion referrals are strictly prohibited.
Kary Moss, executive director of the ACLU in Michigan commented, "In this case, a young woman in a crisis situation was put at risk because religious directives were allowed to interfere with her medical care. Patients should not be forced to suffer because of a hospital's religious affiliation."