5 Most Misdiagnosed Diseases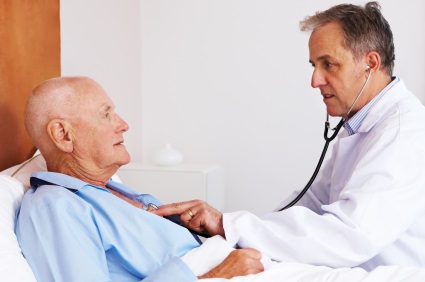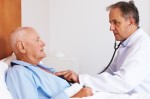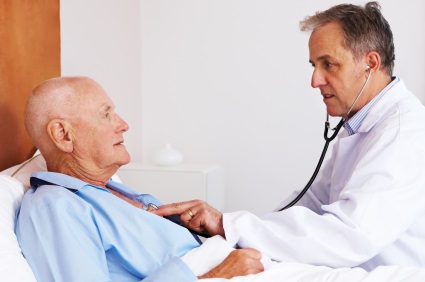 Misdiagnoses make up about 40 percent of all medical mistakes doctors make, according to the National Patient Safety Foundation. At best, a false positive diagnosis can throw a patient into emotional upheaval and deep depression for a period of time. Misdiagnosed patients also fail to experience relief from their symptoms or receive the proper treatment for whatever malady is affecting them.
At worst, a misdiagnosis can lead to treatments that are very costly, unnecessary surgeries, or medication that can actually do a person harm. The Wall Street Journal reports that as many as 160,000 patients die each year from misdiagnosis errors. It's not surprising, then, that 35 percent of the malpractice claims filed involve a misdiagnosis lawsuit. From 1986 to 2010, nearly $39 billion in compensation has been doled out by U.S. courts for the undue suffering of misdiagnosed patients.
Here are five of the most misdiagnosed diseases:
1.     Cancer
A Harvard study of malpractice claims found that cancer misdiagnosis was, by far, the most common. Furthermore, researchers at John Hopkins Hospital in Baltimore reviewed 6,000 tissue samples and concluded that one in 71 cases was misdiagnosed as cancer. Up to one in five cancer cases were misclassified. ABC News tells the story of 48-year-old Frank Barerra who was on his IV drip in the operating room — just moments from prostate removal surgery — when the pathology department called in to say there had been a mistake and he didn't have cancer at all. Scientists say mistakes can happen with any biopsy, but especially skin, prostate, breast and female reproductive tissues, which rely on biopsy slides that can be difficult to decipher.
2.     Coronary Artery Disease
German researchers found that up to a third of all coronary artery disease cases may go undetected. False negatives are common with chest pain symptoms. Doctors may tell patients they are short of breath due to age, obesity, fitness level or a vice like smoking. Commonly, patients were told they had myocarditis or a cardiac arrhythmia, rather than CAD.
3.     Multiple Sclerosis
"If you are diagnosed with MS, you want to be sure that the diagnosis is correct," University of Nevada Neurology Professor Dr. Jack Burks told the Multiple Sclerosis Foundation. "Certainly, other diseases can look like MS, but the treatments are not the same."
For instance, MS-like symptoms may be identified in patients with:
Autoimmune diseases: Acute Disseminated Encephalo-Myelitis, Lupus, Sjogren's Syndrome, Myasthenia Gravis, Sarcoidosis
Infectious diseases: Lyme Disease, Human T-Cell Lymphototropic Virus-1, Neurosyphilis
Vascular diseases: Central Nervous System Angitis, Dural Arteriovenous Fistulas, Binswanger's Disease
Other conditions: Fibromyalgia, Vitamin B12 Deficiency, Muscular Dystrophy, Lou Gehrig's, ALS, Bechets, Arnold-Chairi Deformity, Hypothyroidism, Hypertension
4.     Rheumatoid Arthritis
Diagnostic errors during the testing phase led doctors to fail to follow up on lab results 44 percent of the time, according to one analysis of 583 doctor-reported errors from 22 U.S. hospitals conducted by Brigham and Women's Hospital in Boston. Arthritis is very commonly misdiagnosed because symptoms overlap with many other conditions and blood tests are rarely conclusive. For many rheumatic diseases, symptoms develop gradually and it could take six to nine months for doctors to make a diagnosis. Other culprits may include: Sjogren's Syndrome, Lupus and fibromyalgia.
5.     Parkinson's Disease
The Michael J. Fox Foundation reports that up to 25 percent of Parkinson's diagnoses are incorrect. While blood and urine tests and scans are often taken, the best way to test for Parkinson's is to go through a systemic neurological exam that checks muscle strength, coordination, reflexes and gait. The Hoehn and Yahr Scale and the Unified Parkinson's Disease Rating Scale can be helpful in diagnosing the disease.
Even so, Parkinson's symptoms can be confused for conditions like:
Stroke
Encephalitis
Head trauma
Alzheimer's
Lou Gehrig's
Tremors
Drug abuse
Lewy body dementia
Corticobasal degeneration
Progressive supranuclear palsy
Huntington's Disease
Multiple System Atrophy
Medical errors often lead to a misdiagnosis lawsuit
Unfortunately, it's all too easy for a cancer misdiagnosis or other type of wrong call to be made. Doctors may fail to pursue clinical findings or make an error in interpreting lab results. The Harvard study found that patients were much more likely to pursue a misdiagnosis lawsuit if they developed a malignancy since these complications are seen as more preventable than an acute infection.
In fact, the study found that 63 percent of all legal claims filed are related to a cancer misdiagnosis. Clearly, it's always best for patients to get a second opinion about a possible cancer diagnosis. Additionally, better quality control standards are needed for diagnosing patients when a malignant disease is suspected.