200 Patients Claim FL Plastic Surgeon Botched Surgeries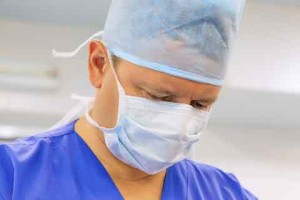 To date, four plaintiffs have filed medical malpractice lawsuits against Dr. Loren Clayman – a plastic surgeon in Jacksonville, FL who has been in practice for about 39 years. Not long after four of Dr. Clayman's former patients sued him, at least 203 other women have stepped forward to complain of possible doctor negligence. Given this startling statistic, it appears quite likely that Dr. Clayman will soon be facing additional litigation.
All of the former patients who filed lawsuits claim that the plastic surgeon botched their original breast augmentation or reduction procedures for the alleged purpose of performing revision surgeries for additional compensation. The women claim that they are still in constant pain, despite undergoing multiple surgeries.
Surgeon's failure rate under fire
A spokesperson for the plaintiffs suggested in an interview that one of his actions during discovery will be to request information on the surgeon's failure rate. "Just from the few cases we've seen, the failure rate seems to be very high." He went on to urge plastic surgery patients to interview multiple surgeons before selecting one.
Plaintiffs allege errors were made on purpose
Three of the plaintiffs underwent procedures to receive breast implants. At least two of these women were informed by the plastic surgeon that their breast implants had leaked. They were told that they had to undergo revision surgery to remove the implants, replace them, and send the original implants back to the manufacturer. By law, a breast implant manufacturer is required to pay for the new implant if the original one was sent back as defective before the warranty expires.
"There wasn't anything wrong with these implants, and that's where the deception lies," said the spokesperson for the plaintiffs. "The cases are two different things. Medical negligence, coupled with deception." Other women, who may decide to file a malpractice lawsuit against Dr. Loren Clayman, have complained that they requested C cup implants, but woke up from the anesthesia with DD, E, or even F cups. Then, they were forced to undergo revision surgery to correct the problem. Some women have reportedly undergone as many as 10 repeat surgeries within the span of a few years.
One of the plaintiffs who wanted breast augmentation underwent a total of five surgeries at Clayman's clinic before giving up on correcting the problem. A different plaintiff claims she underwent three surgeries at Clayman's clinic before seeking a reconstructive procedure from a different doctor.
Another plaintiff went to Dr. Loren Clayman's clinic because she wanted a breast reduction procedure. She claims that due to major complications that developed after the original surgery, she was forced to undergo four revision operations. In the end, she ended up with breasts that were larger than she originally had. She also reports lost sensation in the area, with the exception of her constant pain. When the pain became unbearable and the implants Clayman allegedly wrongfully placed became deflated, the defendant performed additional surgeries and gave her diet pills.
To "celebrate" her third surgery, presumably performed around the time of her birthday, the plaintiff claims Dr. Clayman performed a lip injection as a free gift. Yet, the plaintiff says that when she tasted her own blood during the injection, the defendant strapped her into restraints. Upon requesting her medical records later, they did not reflect the lip injection.