$10.8 Medical Negligence Jury Award Granted in St. Louis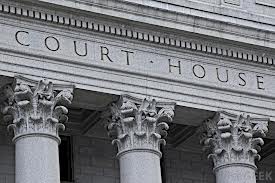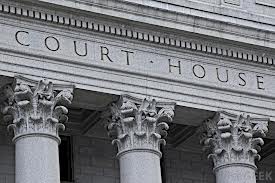 A $10.8 million medical negligence jury award was granted to the husband and children of a St. Louis woman who died 2011 as a result of doctor error. Shannon Dodson, a 34-year old Maplewood woman passed away at Mercy Hospital St. Louis, shortly after a cardiac catheterization performed by Dr. Robert P. Ferrara, an interventional cardiologist. Shannon Dodson leaves behind her husband Jason, and three children, ages 5, 9 and 11.
According to the St. Louis Post-Dispatch, this medical negligence jury award against Ferrara and Mercy Clinic Heart and Vascular LLC, may be one of the largest verdicts of this variety the St. Louis area has ever seen.
In a written statement, Mercy Health expressed sympathy to the Dodson family, but said the hospital plans to pursue, "post-trial relief, including post-trial motions and appeal."
Medical negligence jury award
The jury reached a medical negligence verdict after listening to testimony from both sides during an eight-day trial, before St. Louis Circuit Judge Thea Sherry. Jurors voted 11-1 in favor of the plaintiffs. While no punitive damages were awarded, the Dodson family was awarded $10,831,155 in compensatory damages.
In February 2011, Shannon Dodson initially went to the doctor to seek treatment for bronchitis, but routine testing revealed possible signs of heart trouble. The Dodson family attorney said Shannon Dodson had an extremely mild history of heart issues. Following test results, she was ordered to have a routine heart catheterization, performed by Ferrara. This procedure is done to gain information on a patient's heart or blood vessels, in order to treat certain types of heart conditions or find out if surgery is needed.
The Dodson family attorney says test results revealed that Shannon Dodson's heart was functioning properly, but that one of her coronary arteries had been dissected during the procedure. He explained that the inner lining of an important coronary artery had been punctured by the tip of the catheter. This caused the inner lining to collapse, severing a major blood supply to her heart.
The plaintiffs claim that more than half an hour passed between the time of incident and when Shannon Dodson was taken in for surgery. They allege that when she arrived in the operating room nearly 50 minutes later, she was nearly dead. The plaintiffs believe Ferrara and Mercy acted in a negligent manner, by not taking timely steps to treat the complications she experienced from the procedure.
Defendants speak out
Mercy and Ferrara both testified in the trial that they had not behaved in a negligent manner while caring for Shannon Dodson, claiming all reasonable and proper steps had been taken to care for her. The Dodson family attorney said Mercy and Ferrara cited Shannon Dodson's death as a rare complication they acted appropriately to deal with.
Mercy is the sixth largest Catholic health care system in the U.S., with more than 32 hospitals and 300 outpatient centers. Mercy is the twentieth largest non-profit health care system in the U.S., serving more than three million patients each year. The defendants plan to appeal the medical negligence verdict.