Study on California Nursing to Patient Ratios: Reduced Hospital Injuries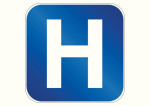 New findings published in the International Archives of Occupational and Environmental Health show the intrinsic benefits of an increased nurse-to-patient ratio in hospital settings when it comes to workplace safety. The research conducted at UC Davis may have far-reaching implications across other states, which may look to California's unique nursing ratios to help prevent hospital injuries.
California is the nation's only state to enforce a minimum nurse-to-patient ratio that stipulates a 1:2 ratio in all critical care units,  1:4 ratio in postpartum units, 1:2 in post-anesthesia recovery areas, 1:2 in labor and delivery and 1:4 in ERs and pediatric units. This was one of the first studies on how California's law impacts occupational health.
Higher nursing ratios equal fewer hospital injuries
The UC Davis team intended to determine if the law helped improve patient outcomes, but the data was inconclusive in this respect. Researchers did note significantly fewer occupational injuries suffered by registered and licensed practical nurses in California. The study revealed that the revised hospital nursing ratios ultimately helped decrease work injuries suffered by RNs by almost 32 percent, and LPN occupational injuries were cut by more than 33 percent.
Passed in 2004, the California law has not only reduced workplace injuries in the hospital, it has lowered worker compensation costs and boosted job satisfaction. The study's lead author and researcher, J. Paul Leigh, noted that the legislation has led to 55 fewer job-related injuries and illnesses per 10,000 registered nurses.
According to Leigh, the decrease in hospital injuries was not due to chance, but more likely attributed to the nursing to patient ratio mandate. With more able bodies on the floor to help with physically and mentally challenging tasks, fewer injuries are likely to occur as RNs attend patients.
Researchers compare data from before law was enacted
To conduct their "difference-in-differences" study, the UC Davis researchers reviewed data from the California Employment Development Department and the U.S. Bureau of Labor Statistics. Leigh and his team compared California nursing illness and injury rates before the law was passed and for several years after its enactment to those with other states that do not have a mandated nurse-to-patient ratio.
The researchers concluded that "despite significant data restrictions and corresponding methodological limitations, the evidence suggests that the law was effective in reducing occupational injury and illness rates for both RNs and LPNs. Whether these 31.6 and 33.6 percent reductions are maintained over time remains to be seen."
"Even if the improvement was a temporary 'halo' effect of the new law, it is important to consider our results in debates about enacting similar laws in other states..Nurses are the most recognizable faces of health care. Making their jobs safer should be a priority," said study author Leigh.
Though positive changes have been observed with the California law, other states aren't so eager to jump on board with a mandated nurse-to-patient ratio. Increased staffing cost is one of the biggest concerns among hospitals considering this possibility.
California's precedent-making safe staffing ratio bill was sponsored by the California Nurses Association, and took thirteen years to get enacted.