Stroke Misdiagnosis Leads to Death of Husband, Father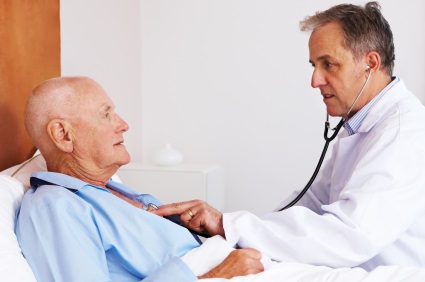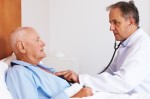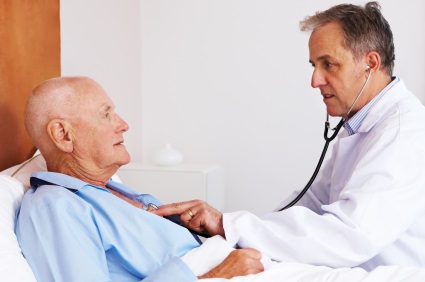 A stroke misdiagnosis led to the death of a Louisiana man, according to the Louisiana Record. The victim of the stroke, Gaynell Martin, was diagnosed as drinking too much, which delayed his diagnosis and medical treatment. As a result of missed diagnosis, Martin died from his injuries.
Now, the family of the deceased is seeking legal action against the hospital that failed to recognize Martin's classic stroke symptoms and provide prompt and possibly life-saving treatment for his condition.
Lawsuit filed in Lousiana court
The lawsuit was filed in the 24 Judicial District in Louisiana on November 21, 2013, by Martin's widow and children, Gail Martin, Michael Martin and John Martin. The plaintiffs allege that on December 23, 2007, the victim woke early in the morning, unable to speak and favoring one leg. Martin's spouse Gail called for emergency help, but was told by EMT personnel that the victim was suffering from too much alcohol consumption. This diagnosis was made despite Gail Martin's claims that it had been at least 12 hours since either of them had had an alcoholic beverage.
The next morning, Martin was still experiencing speech difficulties, so Gail Martin and her son both called for emergency help once again. This time, Martin was transported to Jefferson General Hospital, where he was diagnosed with a stroke. However, plaintiffs allege that the initial stroke misdiagnosis led to an extended hospital stay for Martin and his eventual demise on February 27, 2008. During that time, Martin was transferred to a rehabilitation center, but he never regained his ability to speak and communicate with family members.
The plaintiffs in this hospital malpractice lawsuit have listed Jefferson Parish District Hospital #2, East Jefferson Hospital and East Jefferson Hospital Emergency Medical Services as defendants on their complaint. The plaintiffs are accusing the defendants of failing to make a proper diagnosis of Martin's condition, failure to transport him to the hospital in a timely fashion and failure to refrain from making a diagnosis.
Misdiagnosis top reason for hospital malpractice lawsuits
According to a report from U.S. News and World Report, misdiagnosis is the leading reason for medical malpractice payouts. Becker's Hospital Review statistics show missed diagnosis made up around one-third of all malpractice lawsuits in 2012. Missed cancer diagnosis is the most common complaint, and most of those occurred on an outpatient basis.
A misdiagnosis might include a wrong diagnosis, leading to the incorrect treatment for the plaintiff's actual condition. It can also encompass a delayed diagnosis, which can result in delayed treatment and additional injury. No diagnosis may lead to the same conclusion, a delay in the appropriate treatment, which can make the difference between life and death in some situations.
To prove a case of a missed or misdiagnosis, the plaintiff must establish the following:
A relationship exists between the plaintiff and a physician
The physician or hospital staff failed to provide competent, skillful care (negligence)
Negligence on the part of the physician or hospital staff led to the plaintiff's injuries
In addition, plaintiffs in a stroke misdiagnosis lawsuit must prove the delayed diagnosis was detrimental to the plaintiff in some way. In this case, plaintiffs allege the delayed diagnosis led to more severe injuries and the eventual death of the victim. The plaintiffs also allege emergency personnel failed to recognize classic symptoms of a stroke, including trouble speaking and walking.
Plaintiffs in this lawsuit are seeking an unspecified amount in damages to compensate them for physical and mental suffering, disability, loss of consortium, fear of impending death, loss of enjoyment of life and funeral expenses.