State Nursing Boards Unable to Protect Public from Problem Nurses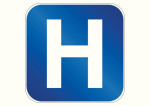 In theory, investigations by the state boards that enforce nursing regulations should cut down on hospital negligence. But in some states, including California, slow and bureaucratic procedures can keep dangerous nurses in place where they can hurt the patients they are supposed to help.
For patients who are injured by careless, or even violent, nurses, the slow response can feel like double the injury. Not only are they harmed by their caregivers in hospitals and home health settings, but the painfully slow process in some states allow the nurses to continue harming others for years until the investigation is complete.
Delayed action in investigation leads to stillbirth
When one little girl was born in October 1999 at the John Muir Medical Center, nurses decided not to notify the doctor that her mother had developed hypertension. Even when the doctor arrived, diagnosed the mother with pregnancy-induced hypertension, and prescribed medication for it, the nurses later testified, they still did not believe she was suffering from hypertension.
Because of the nurses' neglect, the young girl was deprived of oxygen, leading to severe cerebral palsy. Her family sued the hospital and a jury awarded them $59 million. But the nurses, who it turned out later tried to cover up their mistakes by changing the medical records, were not held accountable.
Her family filed a complaint with the California nursing board where it sat inactive for five years. When someone finally touched the file, it was to add another complaint – that the same nurse's actions resulted in a baby's stillbirth.
California delays permit hospital negligence to continue
The nursing board investigation in California is especially slow – and troubling. The L.A. Times has reported that its Board of Registered Nursing takes, on average, three years to complete an investigation. In the meantime, nurses accused of carelessness – or worse – are free to continue working with the public.
Even the nurses targeted by the Board's investigations are shocked by the slow investigations. Owen Jay Murphy, Jr. was surprised that it took so long for the Board to step in after repeated complaints that he assaulted patients.  He said in an interview, "The nursing board is there to protect the public from me."
The California Board's investigation did not stop Murphy from finding another job – there was nothing in his record to warn employers or the public that he was under scrutiny for alleged violence. While the investigation was pending, he was accused of assault at two different nearby hospitals and convicting of battery and inflicting pain.
State investigation procedures lack uniformity
Luckily not all states are as slow to investigate problem nurses as California. In Ohio, for example, allegations of egregious behavior by nurses are undertaken within five days so that the investigation can be wrapped up in months instead of years. Still, each state is responsible for its own investigation procedures and timelines. And more than a dozen states do not participate in a national database set up to alert other nursing boards of a nurse's discipline.