Report: $1 Billion in VA Medical Malpractice Payouts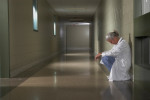 The recent release of a report by Oklahoma Senator Tom Coburn entitled "Death, Delay, and Dismay at the VA" has added fuel to the fire over growing criticism of rampant administrative problems at the U.S. Department of Veterans Affairs (VA).
The report offers damning evidence of historically long wait times that prevent veterans from receiving medical care when they need it, among many other problems. Sen. Coburn's report also details the record high VA medical malpractice payouts, which have reached almost $1 billion over the last 10 years.
Veterans put their lives on the line, asking for little in return besides basic benefits such as medical care from the VA. Unfortunately, according to the documentation in Sen. Coburn's report, the VA has failed thousands of veterans at an unprecedented rate, some of whom have died while awaiting care. One of those who lost his life while waiting for an appointment was Raymond Spear, a 20-year veteran of the U.S. Air Force.
Veteran's family claims negligent care
Spear, a Vietnam vet, leaves behind his wife and three daughters. Spear's wife Judith claims Raymond suffered as a result of the alleged negligence of the staff at the Jack C. Montgomery VA Medical Center, located in Muskogee, Oklahoma. Raymond had been admitted to the VA facility late in 2011 because of dangerously high levels of potassium in his bloodstream. He waited for over 48 hours before being examined by a doctor. By then, there was nothing that could be done for him and he lost his life several days later.
Like many other widows, Judith Spear investigated the possibility of filing a medical malpractice lawsuit against the VA. Unfortunately, she was unable to locate an attorney in Oklahoma who was willing to demand a medical malpractice payout from a government agency.
However, given the significant VA payouts in recent years, it appears that plenty of other medical malpractice lawyers have the will and experience necessary to win claims against a government agency. In 2011, the VA made payouts totaling $72 million to resolve medical malpractice claims filed by veterans and/or their families.
That figure quickly jumped to $91.7 million in 2012, which was the highest such sum in about 12 years.
Critics point to "alarming pattern"
Sen. Coburn is certainly not the only critic of the VA. Representative Jeff Miller of Florida, chairman of the House veterans committee, wrote in a letter to President Obama that there is "an alarming pattern of serious and significant patient care issues" present in facilities run by the VA, according to Bloomberg. In a subsequent interview with Bloomberg, Rep. Miller noted that "the rapid rise in malpractice judgments against VA mirrors the emerging pattern of preventable veteran deaths and other patient safety issues at VA hospitals."
According to Rep. Miller, the problems at the VA do not stem from lack of sufficient funding to care for veterans, nor are they because VA facilities are not adequately staffed. Rather, he points to a broken down system that perpetuates a climate lacking in accountability. Until that system is fixed, it is quite likely that many more veterans' families will demand their fair share of significant medical malpractice payouts for the loss of their loved ones.