Possible Anesthesia Errors Lead to Joan Rivers Death Investigation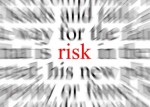 In the blink of an eye, a comedy icon made her final curtain call – pronounced dead just days after undergoing a routine endoscopy procedure at the Upper East Side clinic Yorkville Endoscopy. The procedure, which is typically outpatient and requires little to no recovery time, was performed on Ms. Rivers on August 28, hours after she joked with friends about the upcoming scope over dinner in New York.
During the procedure, Ms. Rivers inexplicably entered into both respiratory and cardiac arrest – from which she never recovered.
New York health department to investigate anesthesia errors
New York, along with all other U.S. states, maintains a strict list of protocols, guidelines, and regulations applying to facilities operating in the healthcare sector. Not only is the spread of disease and infection a public health issue, but authorities have a duty to ensure that the vulnerability of those undergoing medical procedures is not exacerbated by undertrained staff, outdated techniques or — as may be possible in Joan's case – improper response protocol to emergency.
The New York Health Department has confirmed it plans to investigate Yorkville Endoscopy, but has not released further details about the nature of the investigation or the targeted information officials are seeking. However, in all likelihood, health officials are seeking information to determine whether misconduct or failure to follow emergency procedures was a contributing factor to Ms. Rivers' ultimate demise.
Understanding medical malpractice
Medical malpractice is a sub-sect of negligence law, and it imposes liability on healthcare professionals, doctors, nurses, hospitals and facilities in the event of a finding of misconduct.
In general, medical malpractice requires showing that, in the course of a medical procedure or doctor-patient interaction, the physician or provider deviated from standard and accepted practices within the modern medical community. If the plaintiff can show that such standards were ignored or not met, she must then prove that the deviation actually caused the resulting injury. That last part – causation – proves problematic for plaintiffs time and time again, as complex medical procedures involve any number of physiological "moving parts," making it oftentimes difficult to directly pinpoint the cause of an injury or death on the action or inaction of the doctor.
Nonetheless, medical malpractice claims often do succeed – usually resulting in lucrative settlements or judgments against the doctor and his or her practice or hospital.
Wrongful death
How does medical malpractice apply when the plaintiff was killed as a result of the doctor's negligence? In this situation, surviving family members can file a cause of action under New York's wrongful death laws in order to hold the responsible party liable. The family must still advance its medical malpractice claims, and can recover for damages in an amount to cover the final illness expenses, funeral and burial. In addition, surviving family can recover general damages in order to compensate for the loss of the familial relationship, pain and suffering, or mental anguish.
In Joan's case, her family may wish to pursue a civil medical malpractice claim, particularly if the results of the investigation reveal a deviation from the standard procedures expected within a modern endoscopy center in the midst of sudden cardiac arrest or respiratory failure.