Petition Raises Awareness About Cancer Risk from Morcellation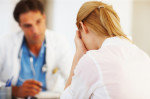 Calling morcellation an "avoidable disaster," a petition on the popular grassroots advocacy website, Change.org, seeks to raise awareness about the link between cancer and power morcellators, which is at the heart of a growing number of cancer lawsuits.
Morcellation is a technique used in certain surgeries when a minimally invasive technique is desired. A power morcellator is a tool that cuts uterine fibroids into small pieces to enable them to be removed through smaller incisions. The tool is also used during hysterectomies to cut up the uterus for removal. The healthcare community had long thought that this technique was safer, with a lower risk of complications, an accelerated recovery time, and a reduced risk of post-surgical scar tissue.
However, growing evidence links the use of power morcellators to the spread of life-threatening uterine cancer.
Petitioner personally affected by morcellation complications
Hoorman Noorchashm created the petition on Change.org after his wife, Amy Reed, was diagnosed with stage 4 leiomyosarcoma uterine cancer. Reed had undergone a hysterectomy during which the surgeon used a power morcellator. Reed and Noorchashm are both doctors who were inspired to launch a public awareness campaign about the potentially deadly problem.
Power morcellators do not initiate the development of cancerous cells. Rather, their actions can spread cancerous cells, which can cause a patient with an early stage of uterine cancer to be quickly diagnosed with a later stage of cancer.
Cancer is staged according to how it has spread. At stage 0, the cancer is limited to the cells of origin. This is known as in situ cancer. Many types of cancer never develop past stage 0. At stage 1, the cancer is localized to that tissue and neighboring tissue. Stages 2 and 3 involve the spread of cancerous cells to a wider area around the point of origin; however, the cancer is not yet systemic. At stage 4, the cancer enters the bloodstream or lymph vessels and can spread anywhere within the body. The prognosis is very poor for patients with stage 4 cancer.
Power morcellators have the potential to quickly spread cancerous cells from the earliest stages of the disease to stage 4. This is known as upstaging. Patients undergoing hysterectomies or uterine fibroid surgeries may be unaware that they have in situ cancer. In fact, about one out of every 400 women suspected of having uterine fibroids actually have undiagnosed uterine cancer.
Since doctors do not have any way of differentiating the two conditions, the use of power morcellators can abruptly cause an apparently cancer-free patient to suddenly face a serious diagnosis and a frighteningly grim prognosis.
Growing movement against morcellation
While the movement against morcellation is still growing, some patients have already filed morcellation cancer lawsuits. These product liability complaints allege that power morcellators, as they are currently designed, are unreasonably dangerous. Patients claim they were not sufficiently informed of the serious risks of the association between morcellation and cancer. They point out that had they been informed of these risks, they may have chosen an alternative treatment, such as traditional laparoscopic surgery without the use of morcellators.
It is likely that the number of morcellation cancer lawsuits will continue to climb as more families become aware of the deadly problem. In addition to the petition on Change.org, which has recently achieved a milestone of 10,000 signatures, other parties are chiming in on the "avoidable disaster."
Earlier in the year, the FDA issued a safety communication that urged doctors to avoid the use of power morcellators in uterine fibroid surgery. The FDA may issue further communications regarding the matter following the meeting of its Obstetrics and Gynecology Devices advisory panel.
After the FDA issued its warning, Johnson & Johnson announced it was suspending sales of its power morcellators. Many hospitals have also stated that they will stop use of the device until new recommendations are in place.