Hospitals Apologize For Lung Cancer Misdiagnosis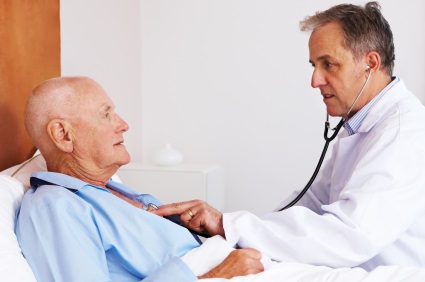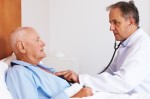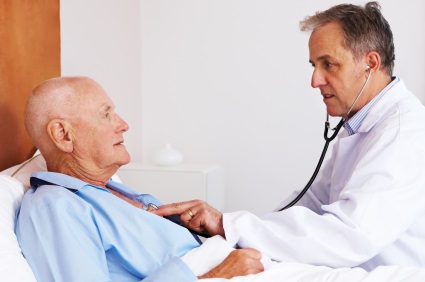 Two Canadian hospitals have publicly apologized to a 46-year-old man for giving him a lung cancer misdiagnosis. Larry Reece, of Hamilton, Ontario, was given an erroneous diagnosis of stage-four lung cancer in June. The hospitals told him he had only 12 months to live and sent him for chemotherapy. It was not until four months later that Reece learned he had not cancer but sarcoidosis, a rare but much less serious inflammatory lung disease.
St. Joseph's Healthcare Hamilton, the hospital where Reece originally went for testing, has confirmed that his lung biopsy specimen was cross-contaminated with that of a patient with terminal lung cancer. While the hospital has narrowed down that the problem occurred at the Hamilton Regional Laboratory Medicine Program, it has not figured out exactly how the mistake happened.
Second opinion found misdiagnosis of cancer
After delivering the diagnosis, Reece's doctors recommended he undergo chemotherapy. Instead, he asked his employer for help, funding to visit to the U.S. for more medical tests. The follow-up tests showed that Reece did not have cancer, but sarcoidosis. In its own investigation, the Hamilton hospital discovered that there were three samples on Reece's biopsy slide – two that belonged to him and a third that matched another patient, with stage 4 lung cancer, who was tested on the same day.
By seeking a second opinion, Reece avoided unnecessary aggressive treatment for the cancer he ultimately did not have, his family endured the heartbreak of believing for a time that he only had less than a year to live.
While Reece avoided unnecessary treatment of his misdiagnosis, not all victims are so lucky. Earlier this year, a 66-year-old UK man found out that he does not have mesothelioma, an aggressive form of lung cancer caused by asbestos exposure. The news came three years after he was diagnosed with the cancer.
It was not until the grandfather of seven prepared to file an asbestos-exposure lawsuit, and his lawyers requested another round of testing to confirm the diagnosis, that he discovered he had another, non-fatal, asbestos-related condition. By then he had told his family he had only nine months to live, quit his job to spend his remaining time with family, and undergone six months of chemotherapy.
Lung cancer misdiagnosis may affect 1 in 10
Errors in medical diagnosis are shockingly common and believed to contribute to as many deaths each year as breast cancer does. A 2013 Johns Hopkins University study estimated that medical misdiagnoses accounted for 35% of the medical malpractice payouts in the United States from 1986 to 2010.
Recent research indicates that 10% of patients who undergo operations for suspected lung cancer actually have a benign disease. Unfortunately, over 2% of those misdiagnosed patients die in the hospital after undergoing lung surgery. The statistics vary by state and one possible cause is believed to speed of medical care – rushing to treatment appears to be associated with a higher rate of lung cancer misdiagnosis. Another possibility is that different locales may be associated with the development of different types of lung cancer. In any case, even when a life sentence is reversed by a second opinion, the initial diagnosis can wreak havoc on the patient and his or her family.