Hospital Reports Drastic Decrease in Surgical Site Infections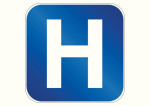 A research team at Vancouver General Hospital in British Columbia reported a 77% decrease in surgical site infections (SSI's) by implementing a relatively simple set of procedures called CLEAN. Prior to the implementation of the CLEAN program, Vancouver General had a surgical infection site rate of 7% of all surgical patients contracting an infection post-surgery, double that of comparable hospitals.
After the introduction of CLEAN in July 2013, the hospital lowered its infection rate to 1.6% in nine months, .3% less than its target goal.
75,000 dead from surgical site infections
Surgical site infections are common postoperative complications generally found after cardiac procedures. An infection can develop in the surgical wound of the sternum which is dangerous because of its proximity to the heart, says Dr. Rael Klein, FRCP, coauthor of the study and anesthesiologist at the University Vancouver. Prior to participating in the program, the hospital averaged one sternal infection per month. Since July 2013, only two infections were reported overall and no infections were reported for eight consecutive months from July 2013. An SSI can also occur in the leg if a vein is harvested for bypass surgery.
75,000 hospital deaths were reported in 2011 from surgical site infections, according to the U.S. Centers for Disease Control and Prevention (CDC) in a March 2014 report in the New England Journal of Medicine. It also reported that one out of every 25 hospital patients in the US acquires an infection by being in contact with some area of the health care system.
Surgical site infections most common of hospital-acquired infections
The five most common hospital-acquired infections are central line-associated bloodstream infections, pneumonia infections, surgical site infections, Clostridium difficile infections, and urinary tract infections.
The CDC estimated that there were 722,000 hospital-acquired infections (HAI's) in U.S. acute care hospitals in 2011. While intensive care patients are often presumed to be the most vulnerable, CDC researchers discovered that more than half of those HAIs occurred outside of the intensive care unit.
The findings come about a month after researchers from RAND Corporation and the Center for Health Policy at Columbia University published a study suggesting that many hospitals are not following infection guidelines or providing enough support to infection prevention efforts. Recent studies confirmed that preventable hospital infections cost the U.S. economy nearly $10 billion per year.
In light of those statistics, researchers and administrators have been seeking ways to reduce the risk of deadly infections that occur while the patient is under hospital care.
CLEAN: simple but effective methods for preventing surgical site infections
The name CLEAN is an acronym for specific initiatives that were implemented by all medical teams involved with surgical patients: Clean hands before touching the dressing, leave dressing on for 72 hours, engage patients, appropriately use antibiotics, and normothermia, or normalize body temperature and blood glucose.
Barbara A. Drake, RN, lead author of the study and the clinical quality and safety coordinator for Vancouver General Hospital, suggested that the success of the CLEAN program was a joint effort by the various hospital teams that care for Vancouver General cardiac patients including surgeons, nurses, infection control specialists, pharmacists and others. The cross-discipline team approach, where each department's efforts were focused on lowering the SSI rate, was key to the success of the CLEAN initiative.
"Reducing the SSI rate means fewer postoperative complications and a reduced length of stay in the hospital," wrote the study authors.
The findings of the surgical safety case study were presented at the 2014 American College of Surgeons National Surgical Quality Improvement Program (ACS NSQIP) Conference.