Hospital Pillow Recall Enacted Due to Possible Mold Contamination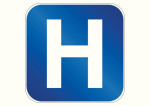 This past May, over 330,000 newborn neck cradle support cushions were pulled off the market, when Children's Medical Ventures issued a hospital pillow recall over concerns of mold contamination. Just last week, health regulators at the FDA announced an additional recall on infant cushions sold under the brand names of Squishon 2 Gel and Gel E donut. The pillow manufacturer originally acted on reports from medical professionals working in pediatric intensive care units and neonatal units who claimed they noticed visible mold spots on the infant neck cushions.
After further analysis, the mold was classified as Penicillium Fungi and Cladosporium — the latter of which is a known trigger for asthma attacks in young children. Upon confirmation of the potential mold contamination, Children's Medical Ventures was asked by the FDA to quickly recall its products, to eliminate the risk of health issues for delicate newborns, who have a weaker immune system and may be more susceptible to life-threatening infections.
Hospital pillow recall issued for newborn cushions
According to a press release published by the FDA on November 14, Children's Medical Ventures, a unit of Philips Healthcare, has initiated a recall due to mold contamination of its infant neck cushions, which happened during the time of manufacture.
"Customers are being asked to discontinue use and dispose of all Gel-E Donut gel pillow and Squishon 2 gel cushion products in their facility, even if mold is not visible. Following these actions, customers will be asked to return a reply form indicating that these actions have been completed. Customers will be given credit for all products scrapped, "states the press release.
A total of 336,695 Gel-E Donut gel pillow and Squishon 2 gel cushions are now affected by the recall, which has been enacted in not only the United States, but other countries including Australia, Germany, Italy, Japan, the Netherlands, New Zealand, Norway, South Africa, Spain, Sweden, Switzerland, and the United Kingdom.
The specialized gel-filled cushions are made to provide neck and body support to newborns, when frequent moving is not recommended. The Gel-E Donut rests just under the baby's head to cradle the neck and body, while the Squishon 2 pillows are rectangular and designed to offer surface support when the baby is lying on its stomach.
Dangers of Cladosporium mold exposure
Besides being a known trigger for asthma attacks, Cladosporium mold poses other serious hazards for infants. Exposure to the mold can result in aggressive infections of the sinus, skin, eyes and even brain; and babies with compromised immune systems may be especially vulnerable to the mold. The Penicillium Fungi is associated with allergic reactions and difficulties breathing.
Cladosporium is particularly common on damp building material such as painted walls, gypsum board, carpet, wallpaper and insulation in mechanical cooling units. To date, Children's Medical Ventures hasn't announced the source of the pillow mold contamination, but it did state that it had implemented a process to diminish the presence of "viable" mold on its products before they shipped out. 
The infant hospital pillow recall has been expanded and now includes all lots of Squishon 2 cushion and of Gel-E Donut products, including model number 91033-2 for the Squishon 2 and model numbers 92025-A, 9205-B, and 92025-C for the Gel-Donut cushions. 
The FDA cautions that Cladosporium mold is fairly noticeable to the naked eye as it manifests as dark or black-colored splotches on the cushions. The agency further advises hospitals and medical care providers to err on the side of caution and remove all Gel –E Donut and Squishon 2 cushions, to prevent direct contact with mold or fungus that may cause breathing disturbances or infections.