Hospital Medical Errors Often Left Unreported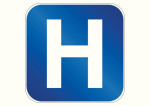 Nadege Neim won a $1.4 million verdict last year, after a jury determined she was the victim of hospital medical errors. Her obstetrician removed a healthy ovary and fallopian tube from the right side of her body after she went into the hospital to have a cyst removed from the left side of her body.
A few years before Neim fell victim to medical malpractice, a man in his 50s was treated for pneumonia at a Maryland hospital, but ultimately lost both of his legs. The patient was not properly assessed by medical staff and scans that may have noted a blood vessel blockage were deferred in a "cascade of poor decisions," stated regulators in an investigative report. It is unclear how the initial investigation was launched, as the incident was not reported to regulators by the hospital.
According to a recent study published in the Journal of Patient Safety, preventable medical errors are to blame for the deaths of more than 400,000 Americans each year and cause serious harm to at least 10 times more. Research suggests that hospital errors are the third leading cause of death in the United States.
Hospital medical errors in Maryland
Hospitals are required to report serious medical errors to state regulators, but patient safety experts and regulators acknowledge that many Maryland facilities are not following the rules. Hospital administrators confused over reporting rules and afraid of the legal and financial repercussions of hospital errors can limit disclosure, regulators say.
In fact, "adverse events," considered the most severe and deadly mistakes, only become public knowledge if a patient sues or if regulators are able to catch a hospital failing to report or initiate an investigation.
Patients are becoming increasingly savvier when choosing doctors and medical facilities. Consumer advocates are fighting for increased transparency so patients have all the available information on medical errors needed to choose a provider. So far, only New York, Minnesota and five other states have laws in place requiring hospitals to publically report errors.
Lack of available information on medical errors
The public only has access to limited information on medical errors, making it difficult to know which providers to trust.
Michael Bennett became a public safety advocate after his 88-year-old father passed away as the result of an alleged hospital error. In 2004, Bennett's father was infected by six different bacteria in his blood and organs ─ ultimately destroying a leg ─ while he was undergoing treatment for a respiratory virus.
Recently, a disabled 10-year-old boy passed away at a group home overseen by the Office of Health Care Quality. Additionally, reports have surfaced noting other alarming incidents, including four patients who were over sedated to death, six patients who died after falling and hitting their heads and three premature infants who were fatally infected by catheters during the 2013 fiscal year.
However, the information of where these incidents occurred is considered confidential. Regulators claim the information was privately used to suggest improvements and make recommendations to facilities.
Patients left in the dark
While hospitals are supposed to notify patients and their families when they've been the victim of a medical error, patients are not informed when their cases are reported to regulators. Consequently, many patients believe their cases are never reported in the first place.
Hospitals across the country fail to disclose 85 percent of errors and complications suffered by Medicare beneficiaries, according to a study conducted by the U.S. Department of Health and Human Services inspector general. The inspector general determined that a lack of clear reporting requirements were to blame and that hospitals rarely change their policies after mistakes are made.
Additionally, a survey conducted by the journal Health Affairs, found that approximately one-fifth of doctors admitted they had not fully disclosed an error to a patient during the previous year, as they feared legal implications. Providers note that rising malpractice costs have driven their insurance premiums up.