Hospital Contamination Kitchen Study Finds E. Coli in Raw Poultry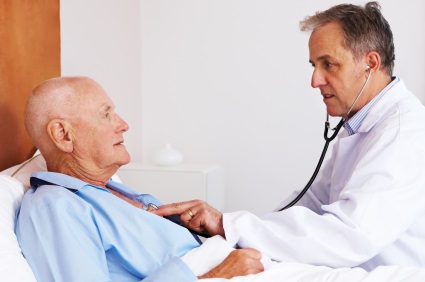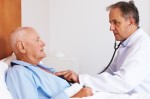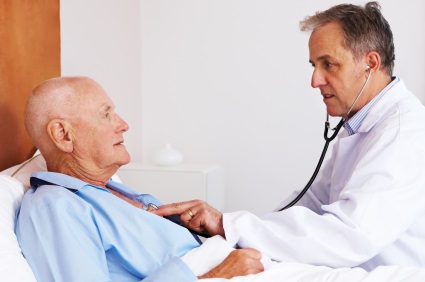 Disturbing study results in Geneva, Switzerland showed that 86% of the raw chicken that ended up in a hospital kitchen destined for patient and hospital worker meals was contaminated with a severe form of E.Coli bacteria known as extended-spectrum beta-lactamase (ESBL-PE). Although many forms of E. Coli bacteria are harmless, some types such as ESBL-PE can cause serious infection, respiratory illness, pneumonia, and similar invasive illnesses.
The study, published by the Society for Healthcare Epidemiology of America in their journal, Infection Control and Hospital Epidemiology, teamed researchers from the 2200 bed University Hospital of Geneva with a team from the Food Control Authority of Geneva to sample possible contamination of raw and prepared food from the hospital kitchen as well as poultry samples from a local Geneva supermarket.
The researchers determined that 86% of the raw chicken tested at the hospital was contaminated by ESBL-PE. They then tested raw chicken from the supermarket and found that 100% of the chicken was contaminated. In total, more than 90% of the raw chicken tested positive for the severe E. Coli strain.
The researchers went on to check the hospital food handlers themselves by testing their fecal matter for the E. Coli bacteria. Findings showed that 6% of the food service workers tested positive as carriers of the ESBL-PE bacteria.
Interestingly, when the cooked chicken samples were tested, none of the samples tested positive for the E. Coli bacteria. The study was thus able to determine that if proper food preparation protocols were followed, the bacteria would not be a threat to spread to the patient/hospital community.
Hospital malpractice is a major concern
University Hospital in Geneva serves 8,000 meals daily to patients and hospital workers. The food service in that hospital, as any other, impacts a large closed community of immuno-suppressed individuals who are vulnerable to an opportunistic pathogen, and food service protocols must be rigorous and strictly adhered to in order to avoid  a quick spread of infection.
It is essential for any hospital to strive to maintain safe food prep protocols. However, if there is any slippage in those protocols due to negligence, staff turnover, insufficient training, or lack of proper food purchasing for the hospital, foodborne illness can be the result. The hospital malpractice ramifications can be swift and severe if the illness can be traced back to negligence in how the kitchen staff performed its tasks.
Households are at serious risk for foodborne illness
With many active families trying their best to maintain busy school and work schedules, there is a good chance that not enough attention is being paid to effective and safe food handling practices at home.  The Federal government estimates there about 48,000,000 cases of foodborne illnesses annually. Each year these illnesses result in an estimated 128,000 hospitalizations and 3,000 deaths. There are groups that are especially vulnerable to foodborne illness. These include pregnant women, young children, older adults, and people with weakened immune systems.
To best safeguard against the dangers of foodborne illness, the four basic rules of proper food handling to follow are :
CLEAN: Wash hands and surfaces often
SEPARATE: Separate raw meats from other foods
COOK: Cook to the right temperatures
CHILL: Refrigerate foods promptly