Feds Change Course; Hospital Acquired Conditions Reported by CMS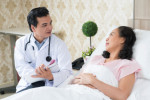 Hospital acquired conditions (HACs) are defined as adverse health effects or complications that affect patients while in a hospital or clinical setting. Such conditions are used by the Centers for Medicare and Medicaid Services (CMS) to determine DRG (diagnosis related group) reimbursements.
Statistics show that falls and trauma make up the bulk of HACs reported, but additional incidents include surgical site infections, objects left behind during surgery and other potentially life-threating errors. As reported by USA Today, federal officials are backtracking on a prior decision to publicly release data on hospital mistakes – a decision that bodes well for consumers who are trying to make informed decisions on a prospective healthcare facility.
CMS to report hospital mistakes
"We are working to make it available as a public-use file for researchers and others who are interested in the data," CMS spokesman Aaron Albright told USA Today."It's been requested, so we will make it available."  The move has been commended by patient advocates like Leah Binder, CEO of a non-profit organization that gathers information to use in hospital safety ratings. Binder expects to incorporate the eight HACs reported by the CMS in facility ratings, which will be published this spring.
Last year, the CMS quietly deleted data on hospital acquired conditions from its comparison website that allows researchers, consumers and patient safety advocates to compare facilities using a spreadsheet.
Before the data was deleted, the website listed information on the frequency of HACs at thousands of acute-care facilities in the United States. Such acute-care hospitals are defined as those where patients recover for at least 25 days following severe injury, surgery or illness. After dropping the info, the CMS only reported on adverse events like MRSA infections and post-surgical sepsis incidents.
The CMS may have been pressured by hospital regulators who felt that the public disclosure of certain medical mistakes, like leaving foreign objects behind during surgery are too rare and therefore not a reliable indicator of hospital safety.
Occurrence of so-called "never events" at hospitals
The stance that certain HACs happen too seldom to report may be called into question. In March 2013, USA Today reported that so-called "never events" such as objects left behind after surgery occur twice as often as government rates estimate. Research indicates that this type of mistake happens at least 6,000 times each year, often leaving patients with permanent complications.  In more than two-thirds of reported cases sponges were left behind in patients.
Lenny LeClair suffered through multiple surgeries and is still in pain nearly a decade after his doctors found several sponges in his body following an operation. "It should be public knowledge…If I had had that option, God only knows what I would have found out," said LeClair.
The CMS has now agreed to release figures on HACs to be used for safety ratings and researchers, with the hope of providing reports that are "more comprehensive and most relevant to consumers."
According to the agency, never events are considered seriously reportable adverse events such as:
Wrong site surgery
Wrong patient surgery
Foreign objects left behind
Death or disability caused by incompatible blood
Death or disability caused by medication errors
Pressure ulcers
A 2012 medical malpractice study conducted at Johns Hopkins found that surgical never events happen 4,000 times a year, suggesting the magnitude and prevalence of hospital mistakes in U.S. medical settings.