ER Doctors Prescribing Codeine to Children Despite Life-Threatening Risks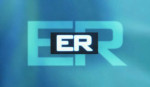 Physicians continue to prescribe codeine to children despite repeated warnings that the drug has potentially lethal side effects, according to a new study.
Research published in the April 2014 edition of Pediatrics found that emergency room doctors prescribed codeine to over 544,000 children in 2010.  In light of the longstanding evidence of codeine's potentially fatal side effects in children, its continued widespread use raises questions of possible emergency room negligence.
Codeine use possible emergency room negligence
The Pediatrics study examined records of some 189 million emergency room visits by patients between the ages of 3 and 17 that took place between 2001 and 2010.  The data came from the nationally representative National Hospital Ambulatory Medical Care Survey.
Although the number of codeine prescriptions dropped slightly during the study period, the study's authors noted that use of the drug remained significant, particularly in children aged 8 to 12, and among emergency rooms outside the Northeast.  Most troubling to the researchers was the finding that the American Academy of Pediatrics'  (AAP) 2006 warning about codeine's risks and lack of documented effectiveness in children, which reiterated the AAP's 1997 caution, had little or no effect on prescription rates.
The study's authors concluded, "[a]lthough there was a small decline in codeine prescription over 10 years, use for cough or URI [upper respiratory infection] did not decline after national guidelines recommending against its use. More effective interventions are needed to prevent codeine prescription to children."
The study's lead author, pediatrician and assistant clinical professor at the University of California San Francisco Sunitha Kaiser, told USA Today that "[t]here's been growing evidence that codeine is metabolized very differently in different children, with a small portion of them being at risk for potentially fatal side effects."
Dr. Kaiser also noted that one in three children "metabolize it in a way that they get no effect at all" when codeine is prescribed to treat coughing, colds, or pain.  "The expense and time of going to get it may not even be worthwhile for a large proportion of children," said Dr. Kaiser.
Codeine side effects in children
An editorial accompanying the study identified "an inordinately high number" of adverse side effects from prescribing codeine to children, including:
Allergic reactions
Nausea and vomiting
Constipation
Frequent diversion for recreational use by substance abusers.

 
In August 2013 the FDA ordered a black box warning – its strongest warning — added to the label of codeine-containing products, cautioning physicians against using codeine to manage pain in children after tonsillectomy and/or adenoidectomy to treat obstructive sleep apnea.
The FDA had identified several deaths among such patients, as well as a number of serious injuries.  Subsequent examinations revealed abnormally high levels of morphine in the children's bloodstreams.  Codeine is converted to morphine by the liver.  The affected children appeared to be particularly rapid metabolizers of codeine, an inherited trait that results in the liver converting codeine into life-threatening or lethal quantities of morphine.
Identifying ultra-rapid codeine metabolizers is very difficult.  Accordingly, the FDA strongly recommended against using codeine in any patient after tonsillectomy and/or adenoidectomy.  Further, the agency stated, "[f]or management of other types of pain in children, codeine should only be used if the benefits are anticipated to outweigh the risks."
Finally, the FDA advised, "[p]arents and caregivers who observe unusual sleepiness, confusion, or difficult or noisy breathing in their child should stop giving codeine and seek medical attention immediately, as these are signs of overdose."