Texas Family Alleges Improper Use of Pitocin Caused Son's Cerebral Palsy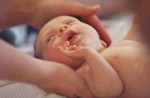 Parents of a young Texas boy suffering from cerebral palsy have filed suit against a physician, two nurses and the healthcare facility at which the child was born, alleging that inappropriate use of Pitocin and failure to properly monitor the progression of labor caused severe, irreversible harm to their son.
Plaintiffs Katrina Jenkins and Ronald Foster filed suit in Dallas County District Court against Orsel Stanley McGhee, III, M.D. and nurses Stephanie Gaida and Leslie Ramirez, along with Lake Pointe Medical Center and affiliated entities for negligence and medical malpractice alleged to have occurred between January 23, 2012 and the birth of their son, Ethan Jenkins, on January 25, 2012.
Pitocin birth injury lawsuit
According to the complaint, Ethan Jenkins suffered permanent harm, including an eventual diagnosis of cerebral palsy, due to the actions and inaction of the defendants during the labor and delivery process. Specifically, it is alleged that Dr. McGhee failed to secure informed consent from Jenkins to induce labor, ruptured her membranes and began administering Pitocin even though her cervix was not favorable for those steps. The plaintiffs claim that Dr. McGhee continued to increase the dosage of Pitocin being administered, despite the fact that natural contractions were occurring at a sufficient rate.
It is further alleged that McGhee instructed Jenkins to push despite inadequate dilation, continued to administer Pitocin despite the appearance of fetal distress and failed to recognize a fetal-pelvic fit problem.
The complaint also alleges that two nurses who aided in the labor and delivery process failed to meet the appropriate standard of care when they oversaw an overdose of Pitocin, failed to notify the doctor of significant fetal heart rate changes and evidence of poor oxygenation and when they failed to realize the need to halt Pitocin due to dystocia caused by fetal malpositioning.
Plaintiffs Jenkins and Foster further allege that the medical facility in which their son was born failed to provide appropriately trained staff in sufficient numbers to respond to the events that unfolded during the time in question. All of these acts and omissions taken together, according to the complaint, resulted in Ethan Jenkins' cerebral palsy.
Risks associated with Pitocin use
Pitocin is a drug commonly used during labor and delivery. A synthetic version of the naturally-occurring hormone oxytocin, its purpose is to induce or hasten contractions. If used properly and when accompanied by vigilant monitoring of both mother and baby, Pitocin is widely considered to be safe. However, that is not to say that it does not present serious risks when used for a lengthy period of time or in excessive dosages.
In fact, Pitocin that is administered improperly can produce a drop in uterine blood flow that has the ability to cause dangerous drops in the baby's oxygenation.
The serious birth injuries that can result include:
Severe brain damage
Hypoxic-ischemic encephalopathy
Cerebral palsy
Death
Necessity of proper monitoring during administration of Pitocin
Recent studies have given rise to increased concern about the incidence of adverse events during births in which Pitocin is used. While it is generally accepted as being safe for its intended use, labor and delivery processes in which Pitocin administration is not done carefully, deliberately and in conjunction with close monitoring of the patient, real dangers can arise.
Physicians who fail to diagnose poor fetal oxygenation, dystocia or other complications that can arise in connection with the administration of Pitocin may be found to have committed negligence that rises to the level of professional malpractice. When such tragic situations occur, parents of severely injured babies are often faced with the difficult decision of whether or not to file a cerebral palsy lawsuit.