Ohio Family Wins $14.5 Million in Cerebral Palsy Lawsuit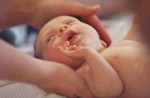 On Tuesday, June 10, 11-year-old Alijah Jones and his mother Stephanie Stewart won their cerebral palsy lawsuit against Ohio's MetroHealth Medical Center and Dr. Steven Weight, when a jury awarded the boy and his mother $14.5 million for birth injuries allegedly caused by medical malpractice.
Birth injury complications include cerebral palsy
The verdict, delivered in a Cuyahoga County courtroom in Land, Ohio, came after two weeks of trial proceedings overseen by Judge Ronald Suster. Ever since complications at birth, Jones has suffered from cerebral palsy, cognitive delays, visual impairments and other issues requiring lifelong care.
The journey to this point has been long for the plaintiff and his family.  Since 2004, when Stewart filed a medical malpractice claim, the family's case has been on and off again for various reasons.  In June 2011, the plaintiffs refilled their claim.
Birth injuries from medical malpractice
Their story, as they tell it, is one of tragic negligence on the part of the hospital in charge of Jones' delivery.  Stewart (Jones' mother) was 36 when she became pregnant with her second child Alijah.  Her pregnancy in 2003 was wrought with complications, requiring three separate hospital stays, from March 20-23, March 25, and March 30-April 4.  On each occasion, bed rest and medication halted the labor and Stewart was discharged from the hospital.
In 20/20 hindsight, lawyers for the family believe Stewart should have stayed on bed rest during that third visit to the hospital, since Stewart by then was in her 24th week and promising to go into premature labor and delivery at any time.
Instead, MetroHealth sent Stewart home. On April 10 when Stewart's water broke, she was again admitted to the hospital at 12:30pm, this time asking for an immediate delivery by C-section (per earlier conversations with Stewart's doctor). Stewart's attending medical team disagreed, insisting monitors showed the baby was healthy and not in distress. This was still Stewart's attending obstetrician's line of reasoning by 5:30pm. By 9pm, however, Jones had begun to show signs of distress that demanded an emergency caesarian section.
Records indicated that the baby had suffered a massive brain hemorrhage sometime after 5:30pm.
High compensation for birth injury claims
Despite the defendants' reasoning that Jones was premature and inevitably susceptible to the serious complications he experienced at childbirth, a jury ultimately sided with the plaintiffs, concluding medical negligence was indeed at play and that Stewart was not adequately informed that her baby might suffer a brain hemorrhage when in distress.
A lawyer for the plaintiffs maintains that Stewart was never given the option that was her initial preference, a C-section, upon request at the time of admission to the hospital.
The jury awarded Jones and Stewart $8 million for the cost of future care, $5 million for Jones' pain and suffering, $1 million for Stewart's cost of services and $500,000 for past economic losses. The awards were jointly against Metro and Weight.
Lawyers for the defense have made no comments in the wake of the verdict.