Girl Awarded Additional $9.5 Million for Brain Injury at Birth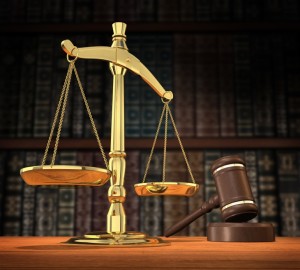 In late November, the Ireland High Court approved a final settlement of $9.5 million to 14-year-old Roisin Conroy, who suffered a brain injury at birth due to alleged hospital negligence. She received a $2.7 million settlement in 2013, which brings her final total to $12.2 million.
As a result of her traumatic birth in 2001, the girl developed dyskinetic cerebral palsy and can now only communicate with her eyes and requires the use of a wheelchair at all times.
Her mother, Mary Conroy, sued the consultant obstetrician John P. Corristine and the HSE — the organization that provides all of the country's public health services — on her behalf.
Oxygen deprivation at birth
In 2001, Mary Conroy went to the Midlands Regional Hospital in Portlaoise, Ireland after believing her water had broken. However, the staff sent her home, instead of admitting her to the hospital. A scan later revealed a drop in her amniotic fluid levels. Four days later, on Nov. 14, her daughter was born and according to court records her consultant was not present and the pediatric team did not arrive until five minutes after the birth. Consequently, the baby suffered a lack of oxygen that resulted in cerebral palsy. Today, Roisin requires round the clock care.
Family reacts to judgement
After the settlement was announced, Roisin's father, Kevin Conroy acknowledged that the family will receive a very large sum of money, but expressed regret that it only offers a resolution to her complex medical care.
"As in other cases there has never been and probably will never be any accountability for what happened to Roisin," he said to RTE News.
He added "At the time of Roisin's birth, Mary had a private consultant, Dr. Corristine. After Roisin's birth, we were given information by our consultant about the cause of Roisin's injuries — information that it later transpired was not at all accurate. This delayed us for almost a decade in getting the help and therapy that Roisin vitally needed."
Kevin Conroy also called for a legal duty of honesty from doctors, as he now believes they cannot be trusted to police themselves.
"Such a duty would create a culture of honesty and openness of lessons learned and hopefully better standards of care," he said. "Better standards of care would mean fewer injuries and deaths and less human suffering."
At a hearing two years ago, attorneys representing the HSE expressed regret for the birth injuries inflicted upon Roisin and noted that no amount of money can make up for the suffering the girl and her family go through on a daily basis.
The Dublin Midlands Regional Hospital Group expressed its regret in a statement, on behalf of the MRHP, which is now part of group.
"The HSE acknowledged, as part of the legal settlement of this case in November 2013, that there were significant failings in the care of Roisin Conroy and apologized for these failings, and for the suffering and distress which they continue to cause Roisin and her family," said the organization.