Hiring a Cerebral Palsy Lawyer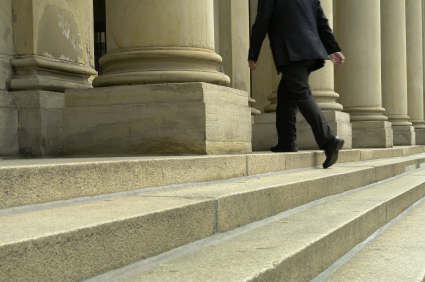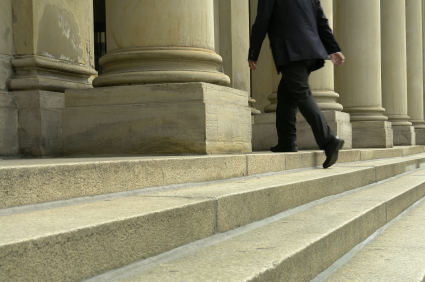 Birth injury lawsuits involving cerebral palsy are often complicated. Proving that negligence on the part of health care providers is the cause of a child's permanent disability demands the knowledge and skill of a cerebral palsy lawyer with a long history of successfully litigating similar cases and securing fair compensation for injured children and their families. Not all malpractice attorneys have experience in birth injury litigation; that's why it's imperative that parents who are considering legal action choose a law firm with decades of expertise handling cerebral palsy cases.
At Eisbrouch Marsh, our lawyers specialize in claims involving cerebral palsy birth injuries. For more than 45 years, our network of dedicated legal associates has stood by the side of innocent families faced with the life-shattering consequences of medical negligence. Our practice is supported by an in-house medical team that carefully scrutinizes all delivery room records to determine whether physician error played a role in your child's brain damage and subsequent cerebral palsy diagnosis.
Apart from our multi-million dollar verdicts and cerebral palsy settlements, our commitment and passion for balancing the scales of justice is what sets us apart from other firms. Most importantly, we can help to ensure that your child receives the benefits he or she deserves for the rest of their lives.
Protect your legal rights and the needs of your child
The Center for Disease Control and Prevention (CDC) states that the lifetime costs associated with raising a child with cerebral palsy can easily surpass $1 million. These estimates don't even factor in the out-of-pocket expenditures for ER visits, medical equipment such as wheelchairs, special schooling, and lost income for the parent who stays home to care for the child. Hiring a veteran lawyer who can build a strong case enables families to focus on the needs of their child, rather than worrying about litigation.
Whether settled out of court or tried before a jury, a cerebral palsy lawsuit can generate substantial compensation for the victim and his or her family. The amount of damages awarded will depend on the extent of the alleged malpractice, along with the severity of the child's cerebral palsy and long-term prognosis.
A settlement or jury verdict will also take into consideration factors such as pain and suffering, medical expenses, nursing care, lost wages, emotional trauma, diminished quality of life, and other losses.
Advantages of hiring a cerebral palsy lawyer
Retaining a cerebral palsy lawyer at Eisbrouch Marsh can make the difference between winning a malpractice suit and being left with nothing but attorney bills. Our legal team understands the emotional and financial hardships that our clients are facing; that's why we offer the following:
Access to important resources – Our attorneys are well-versed in the medical and legal intricacies of complex birth injury malpractice cases.  Between our in-house nurses and network of health care experts, we can build the strongest case possible that gives your family the best possible chance of obtaining a favorable verdict or pretrial settlement.
Extensive knowledge of cerebral palsy birth injuries – Based on our combined four decades of litigation experience, we bring an in-depth familiarization with cerebral palsy to the table. We understand the causes, risk factors and tragic ramifications that can occur when signs of fetal distress aren't heeded, or a series of C-section mistakes leave the baby without adequate oxygen supply.
A winning track record – When it comes to the health and well-being of your child, and the financial security of your family, you only want the highest caliber of legal representation. Our firm has a proven track record of going up against big insurance companies and winning in the courtroom, in addition to negotiating cerebral palsy lawsuit settlements that guarantee a child's long-term care needs.
Expert trial lawyers: The majority of birth injury cases are settled before they ever reach a jury, but in the event your case does go to trial, our lawyers are fully prepared to argue your case before a jury, calling upon expert witnesses and presenting evidence that demonstrates your child's cerebral palsy was a needless result of medical negligence.
Legal advocacy for victims of birth injury malpractice
The unfortunate reality is that medical malpractice is to blame for countless incidents of fetal brain damage and cerebral palsy every year. As parents of a child with CP, you have the right to know if his or her condition was caused by doctor negligence or medical mistakes made before, during or shortly after delivery. By investigating the details and circumstances of your case, a cerebral palsy lawyer can establish if you have grounds to pursue legal recourse.
Please contact Eisbrouch Marsh for a free and confidential consultation today, and remember that statutes of limitation restrict the time frame in which you can file a malpractice claim. Don't delay – call our offices to schedule your case evaluation. Remember that there are no upfront fees or legal costs— our lawyers only get paid if you win or settle your cerebral palsy lawsuit.