Mother Files Suit Alleging Negligent Mishandling of Labor Complications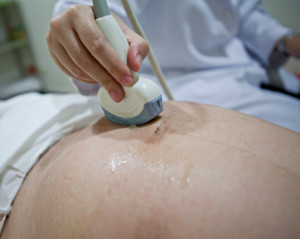 A Texas mother has filed a lawsuit against a hospital and physician in Kansas on behalf of her young child, claiming that negligence and blatant mishandling of a series of labor and delivery complications ultimately caused her infant to suffer profound disability and developmental delays that are permanent and debilitating in nature.
The complaint is seeking significant monetary damages as compensation for the lifetime of specialized care and interventions the child is certain to require, as well as for the physical and emotional damage done.
Series of alleged medical errors
According to the complaint, the mother of the minor child was admitted to St. Catherine Hospital in Garden City, Kansas on September 7 of 2012 with a premature rupture of her membranes at just under 32 weeks gestation. At that time, the attending physician determined that the plan of action would be to keep the expectant mother in the hospital through 34 weeks, but to permit active labor to proceed if signs of infection emerged. The patient was also to be placed on bed rest and given steroids, magnesium sulfate, amoxicillin and azithromycin.
On September 20, contractions began, and the next day, the attending physician ordered that the induction drug Pitocin be administered. Later on the 21st of September, a different doctor assumed responsibility for the case, ordering that Pitocin be stopped for a few hours and ultimately restarted at half of the prior strength. Labor eventually stretched to a total duration of 39 hours and 30 minutes, with Stage 1 having lasted 30 hours and five minutes.
Infant born with profound injuries
On September 22, the infant was delivered and was immediately assessed as being in critical condition with extremely low Apgar scores and a head that was molded and bruised. The child was airlifted to another hospital where brain imaging revealed the existence of diffuse hypoxic ischemic encephalopathy – stemming from brain damage. Placental pathology revealed acute chorioamnionitis, an infection often associated with prolonged labor.
A discharge summary for the labor and delivery of the infant was dictated nearly five months after the birth, stating that the mother "did quite well in the hospital" and "delivered a healthy baby girl," despite the fact that in reality, the child was and still remains profoundly delayed and has suffered catastrophic injuries.
The complaint alleges multiple acts of medical malpractice on the part of the hospital and the attending physician, such as injudicious administration of Pitocin, failure to timely order C-section and failure to appropriately address the risk of infection due to ruptured membranes. The infant's mother now seeks compensation for the child's severe and permanent injuries that include neurological and developmental harm, mental anguish, pain and suffering, loss of enjoyment of life, disfigurement and disability, lost earning capacity as well as past, present and future medical, educational and rehabilitation expenses.
The dangers of hypoxic ischemic encephalopathy
Hypoxic ischemic encephalopathy, often referred to as intrapartum asphyxia, is essentially the condition which occurs when an infant is deprived of oxygen during the birthing process. It is a known cause of cerebral palsy and can lead to life-altering cognitive and developmental delays as well as motor impairments which reveal themselves to be more severe as the affected child grows older. Children affected by injuries of this nature often require intensive medical care, therapies and special educational assistance throughout their lives, often making the financial survival of their families extremely difficult.