Los Angeles County Settles Birth Injury Lawsuit for $7.5 Million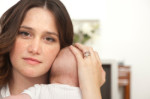 The Los Angeles County Board of Supervisors has approved of a $7.5 million birth injury settlement to a toddler who was born with a brain injury at a county run hospital.  The settlement is for a birth injury lawsuit filed on behalf of an 18-month old boy.
County spokesman David Sommers said it is the largest medical malpractice settlement the county has approved in at least the past eight years.
Birth injury lawsuit details
The complaint alleges the mother suffered a ruptured uterus that deprived oxygen to her baby's brain during delivery.  According to the attorney for the child, the injury was preventable because his mother went to Los Angeles County-USC Medical Center complaining of severe abdominal pain, but was discharged by a medical resident. The mother, 39 weeks pregnant, was staying at a downtown homeless shelter. She returned to the hospital 12 hours later and underwent an emergency C-section.
The birth injury lawsuit asserts that during the 14 hours spent at the hospital's labor and delivery unit, the mother was not seen by any of the three attending obstetricians.  The plaintiff's attorney claims the hospital staff didn't want to treat her and didn't think she was in significant pain. The attorney said that as a result of the settlement, the case will be reported to the California Medical Board for investigation.
The child is severely brain damaged and needs assistance to breathe and eat. He is at a long-term care facility. The mother, who has since moved into a rent subsidized apartment, takes a two hour bus ride to visit him several times a week.
The birth injury settlement will go to purchase an annuity to pay for the boy's future medical care and will enable his mother to buy a house where he can stay with the family.
Uterine rupture is dangerous to mother and child
Rupture of the uterus during pregnancy or labor is a serious emergency that can be fatal to both mother and fetus, according to the Healthline website. Uterine rupture results in:
Bleeding
Rupture of the amniotic sac
Partial or full delivery of the fetus into the abdominal cavity, and
Loss of oxygen delivery to the fetus
Classic symptoms of rupture include:
Pain above and beyond normal labor pain
Discontinuation of uterine contractions
Signs of fetal heart rate abnormalities
Hemorrhage
Shock
According to Healthline, uterine rupture is uncommon and most likely to occur during labor in a patient who has had a certain type of previous cesarean section.  It occurs in less than 1% of women with a low transverse cesarean section scar.
For patients who have had a low vertical scar the rate of occurrence is approximately 2 to 4%. Women who have had a previous classical cesarean incision (an incision that is up and down across the whole uterus) have a significantly higher risk of rupture during subsequent pregnancies, approximately 4 to 8%, and are therefore advised to deliver any future pregnancies by cesarean section.
Other causes of uterine rupture include history of surgery to remove uterine fibroids or other uterine surgery, trauma to the abdomen, and moving the fetus from a breech or transverse presentation to a head first presentation.