How Cooling Blankets Prevent Newborn Brain Injury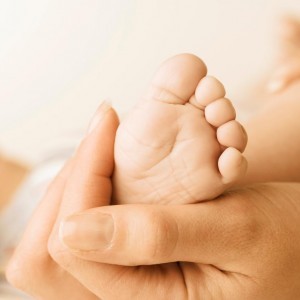 CBS Boston reports that doctors at Brigham & Women's Hospital are improving the outcomes for newborns at risk for brain injury by treating them with hypothermia. The hospital is working to reduce the incidence of infant brain damage by wrapping newborns in cooling blankets.
According to the hospital's neonatologist, Dr. Michael Prendergast, cooling therapy can reduce the risk of major injury that could lead to death or serious disability by 35 percent.
How cooling therapy works
Hypoxic ischemic encephalopathy (HIE) is the result of oxygen deprivation at birth. It is an uncommon but serious – and potentially fatal – condition affecting approximately three out of 1,000 live full-term births. Nearly one in five affected infants die within the first six weeks. Another quarter experience permanent debilitating disorders like cerebral palsy and epilepsy. HIE can also lead to impaired vision or motor skills or mental retardation.
Cooling therapy, also known as therapeutic hypothermia, involves lowering the baby's body temperature by about six degrees below normal. A baby undergoing the therapy stays wrapped in the cooling blanket for 72 hours.
The drop in temperature curtails the risk of HIE by allowing some of the brain cells to repair themselves where they have been damaged by oxygen deprivation. Over the past decade, this hypothermia treatment has become the standard treatment for oxygen-deprived newborns.
Lifetime benefits of cooling therapy
As medical technology has advanced, hospitals have been able to save premature babies born earlier and earlier. Unfortunately, many of these early gestation preemies have gone on to develop neurological disorders related to their immature bodies or their physical birth experience. Slowing or reducing the death the brain cells has the potential to impact a child's entire life by reducing the likelihood of developing cerebral palsy, learning disorders, ADHD, or a number of other neurological disorders.
Potential causes of brain injury at birth
There is no single cause of brain injury at birth and some causes are preventable.
Some of the recognized factors include:
Oxygen deprivation, or birth asphyxia, can lead to infant brain injuries. There are many preventable causes of oxygen deprivation that a medical staff should be on the lookout for, including abnormal maternal blood pressure known as preeclampsia, problems with the umbilical cord, newborn anemia, an early placental separation from the uterus, and physical trauma during the birth process.
Jaundice is a common occurrence in newborns that is usually treated easily. But left untreated, bilirubin levels build up and kill brain cells, leading to a condition known as kernicterus.
Infections in the mother, if not properly detected and treated, can put a newborn at risk for brain injury.
The effects of birth asphyxia may not be seen until years later. The families of newborns affected by moderate or severe oxygen deprivation often face a lifetime of medical expenses and adaptations such as special education.