Blood Transfusions May Not Benefit Traumatic Brain Injury Patients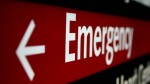 A recent study published in the Journal of the American Medical Association (JAMA) called into question the common practice of administering blood transfusions to patients with a traumatic brain injury (TBI). Trauma doctors have long thought that blood transfusions would be beneficial.
Patients with a moderate to severe TBI frequently experience long-term neurological deficits that can reduce their ability to return to their usual activities. Physicians have noted that patients who suffer from blood loss because of their injury may develop anemia, which can worsen neurological challenges by lowering the flow of blood to the brain.
According to the commonly accepted standard of care, patients with a traumatic brain injury who are diagnosed with anemia are given erythropoietin (EPO), a hormone, or a blood transfusion of packed red blood cells. However, until now, few studies have been conducted on the effectiveness or safety of these methods.
Blood transfusion research
The randomized clinical study was conducted by researchers from Baylor College of Medicine in Houston. The 200 study participants suffered a TBI between May 2006 and August 2012. All of the traumatic brain injuries involved closed head trauma and some of the study participants were found to be unable to respond to commands after being stabilized. All of the patients were enrolled in the clinical study within six hours of suffering their injuries.
Some of the patients were given EPO every day for three days, followed by weekly dosages for two weeks. Another group received a placebo. Then, one group of patients was given blood transfusions with a threshold of seven g/dL, while the others had a 10 g/dL threshold.
At the conclusion of the study, 37 percent of the participants in the first blood transfusion group showed a favorable outcome, compared to 33 percent of the second blood transfusion group. The researchers found that 48 percent of patients in the first EPO group, 30 percent in the second EPO group, and 39 percent of patients in the placebo group demonstrated favorable outcomes, with only moderate disabilities.
"Among patients with closed head injury, neither the administration of erythropoietin nor maintaining hemoglobin concentration of at least 10 g/dL resulted in improved neurological outcome at six months. These findings do not support either approach in patients with traumatic brain injury," said the lead study author.
TBI patients face long-term challenges
The disappointing results of this study highlight the need for new recovery techniques for TBI patients.
Although individuals who suffer only a mild concussion may experience temporary complications and a full recovery, patients who suffer a moderate to severe traumatic brain injury may deal with neurological challenges for their lifetime. Individuals who suffer this type of injury experience varying complications, including language and communication problems, difficulty understanding writing or speech, problems following conversations, and an inability to organize ideas or thoughts.
Behavioral challenges include problems with self-control, risky behaviors, and verbal and physical outbursts, in addition to emotional problems such as depression, anxiety, mood swings, and aggression.
Additionally, patients with a TBI can experience sensory deficits, social problems, cognitive impairment, and executive functioning impairment, among many other difficulties. Those with traumatic brain injuries have been found to frequently die prematurely from violent causes, including suicide and assault.
Studies have also determined that nearly half of all homeless men suffered a TBI prior to losing their homes.