Maryland Lawmakers Consider Birth Injury Fund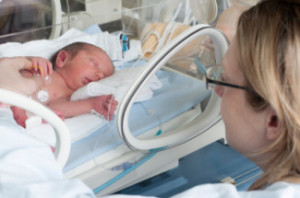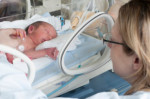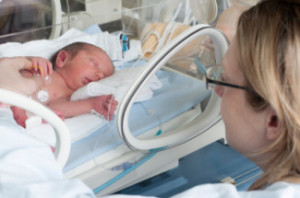 Legislators in Maryland are debating the establishment of a birth injury fund to pay for the treatment of infants who suffer profound neurological damage during birth. Two of the state's largest hospital systems argue that the fund is necessary to keep malpractice insurance premiums from driving obstetrical practices out of business and reducing access to care for many women.
Birth injury lawsuits
Hospitals and obstetricians across the country have long complained that they pay too much for malpractice insurance. Premiums may be higher for a number of reasons, including the severity of many injuries incurred during birth, the longer life expectancy of infants compared to adult malpractice victims, and the devastating emotional effect of injuries to those at the beginning of their lives.
In the past two years, however, Maryland juries returned two huge verdicts in birth injury lawsuits that have reinvigorated the debate over malpractice premiums. One case involved an infant who was born with hypoxic ischemic encephalopathy, which causes permanent cognitive delays. The baby's parents charged that Johns Hopkins Hospital failed to perform a Cesarean section in a timely fashion, thus depriving the infant of oxygen to his brain and causing permanent disabilities.
The jury awarded the parents $55 million, one of the largest malpractice judgments ever in the state of Maryland. A trial court later reduced the recovery to $28.3 million, and an appellate court thereafter ordered a new trial. The retrial is pending.
A second birth injury lawsuit involved an infant born prematurely with cerebral palsy, which the parents asserted was caused by oxygen deprivation in the womb. The infant's parents argued that the hospital staff should have performed a Cesarean section instead of permitting a lengthy vaginal birth process to continue. The jury awarded $21 million to the family; this verdict also was appealed.
Doctors and hospitals seek birth injury fund
Maryland doctors and hospitals reacted to the verdicts with concern. They claimed that obstetricians would stop treating high-risk patients, including obese women or those with chronic conditions such as diabetes or high blood pressure. Hospitals, too, alleged that access to care would be limited in the future.
"We don't really want our mission of caring for mothers and babies of Baltimore City to be threatened by this unsustainable situation," said Sister Helen Amos, Board Chair of Mercy Medical Center.
Other hospitals announced their intention to seek relief from state lawmakers. "We are greatly concerned by the recent verdicts and will be asking the legislature to look at remedies," said a spokeswoman for the University of Maryland Medical Center.
The bill proposing a birth injury fund was introduced in the legislature's 2014 session, which began in January. One of its sponsors, a state Delegate who is also a physician, said "We can provide the care these children need for far less money."
Trial lawyers and patient advocates disagreed. "The best way for hospitals to reduce their financial burden is to prevent negligence," said Michael Bennett, founder of the Coalition for Patients' Rights in Maryland. "A birth injury fund will only serve to remove accountability and thereby increase likelihood of negligence."
The proposed fund is similar to funds in Virginia and Florida, according to Maryland officials. Hospitals, doctors, and insurers would pay fees to the fund on an annual basis. Hospitals would contribute $175 for each birth, with some adjustment based on whether the hospital was located in an urban or a rural area. Doctors who performed at least five deliveries per year would pay a flat annual fee of $7,500. Insurance companies would pay 2.5% of any malpractice premiums collected.
Parents of infants with neurological injuries could apply to the fund for financial assistance with medical bills, compensation for lost earnings, and other losses. An administrative law judge would determine if a child was eligible for monetary assistance. Families who believed a doctor or hospital "maliciously" injured a child could file a birth injury lawsuit instead of seeking compensation from the fund. If the parents could not prove malicious intent, however, a judge could dismiss the lawsuit and require parents to request compensation from the birth injury fund.
The proposed bill is scheduled for a hearing late in February 2014.