California Couple Files Child Wrongful Death Lawsuit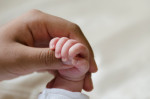 Kaiser Foundation Hospitals, Southern California Kaiser Permanent and several attending healthcare providers are being sued by a California couple, who allege the defendants failed to monitor and recognize fetal distress in the mother's unborn baby, causing the child to die.
The complaint is proceeding in California Superior Court for the County of San Bernadino.
Causes of action levied in the child wrongful death lawsuit include:
Medical malpractice
Negligent infliction of emotional distress – direct victim
Negligent infliction of emotional distress – bystander liability
Birth injury malpractice alleged by plaintiffs
According to court documents, the mother was deemed a high risk pregnancy following an amniocentesis that ruptured her membranes on January 8, 2013. Concerned for her own wellbeing and that of her unborn child, the mother plaintiff presented to Fontana Medical Center on numerous occasions between January 8 and February 4, 2013. The defendants were negligent in their "repeated departures in the standard of care in not monitoring, recognizing or acting on the symptoms of preterm premature ruptured membranes," states the complaint.
By not promptly detecting signs of fetal distress, the defendants actions caused the premature death of the baby in utero, alleges the lawsuit. Due to the untimely loss of her unborn child, the plaintiff claims she has suffered injury to her health, great mental, physical and emotional pain and suffering, and some degree of permanent disability.
The wrongful death lawsuit argues that the conduct of the defendants did not comply with the accepted standard of care in the medical community, and that those parties should be held accountable for their actions, omissions and alleged gross medical negligence.
Damages are being sought by the California couple to account for:
General damages according to proof
Funeral and burial expenses
Economic damages
Legal costs
Any other relief that the court deems proper
Dangers of premature ruptured membranes during pregnancy
Preterm premature rupture of membranes, or PROM, is a rupture of fetal membranes before 37 weeks gestation. Statistics show that this complication occurs in roughly three percent of pregnancies, and causes about one-third of all preterm deliveries.
The results of PROM can be catastrophic for both mother and child:
Fetal death
Umbilical cord prolapse
Respiratory distress syndrome
Neonatal sepsis
Placental abruption
Prompt and appropriate medical evaluation and management are crucial for ensuring positive neonatal outcomes.  A timely diagnosis and treatment can avoid the possibility of fetal death, of which there is a 1 to 2 percent chance.
Expecting mothers may be at increased risk for preterm premature rupture of membranes if: they have a history of smoking,  have had previous preterm deliveries, vaginal bleeding, lower genital tract infections and have tested positive for amniotic fluid cultures.
Allegations of undetected fetal distress
One of the first indicators of fetal distress is an irregular fetal heart rate. Other signs that a baby is in jeopardy is a decrease in fetal movement and activity. In many cases, these symptoms point to asphyxia, in which the baby is deprived of sufficient oxygen. Sadly, if left untreated or a prompt C-section isn't performed, the newborn may be at risk for permanent brain damage or death.
Birth injury malpractice lawsuits arising from fetal brain damage or death often culminate in substantial settlements or verdicts for the plaintiffs, if the health care providers are found negligent.