Wrongful Death Suit Results in $8.25 Million Malpractice Award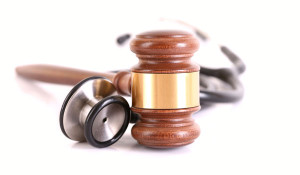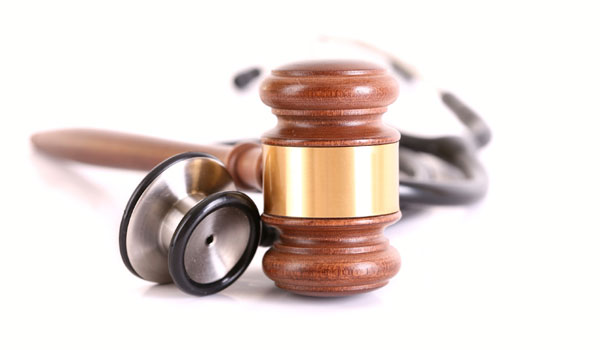 The family of Adam Szwarek, who died from a myocardial infarction after having knee replacement surgery, was recently awarded $8.25 million in a wrongful death lawsuit. The judgement included $3.25 million for the grief and sorrow experienced by Szwarek's widow and son, and another $5 million in compensation for loss of society, according to the Cook County Record.
The surgery took place at Presence Saint Joseph Hospital in Chicago, Illinois where the decedent suffered a heart attack shortly after his operation in 2009. Attorneys for the family claim that healthcare personnel at the hospital failed to respond to signs of Szwarek's heart attack, which included disorientation, confusion, anemia and hypoxia.
Malaise, chest pain, light headedness and fatigue are typical symptoms of a myocardial infarction, though irregular pulse, coughing, wheezing and fever are other possible indicators.
Doctors missed signs of a heart attack, claims lawsuit
"The death of Mr. Szwarek was avoidable had medical personnel ordered simple, cheap, available and non-invasive tests in response to his signs of heart attack," said the family's lawyer shortly after the medical malpractice verdict was handed down. "If the medical personnel had simply acted reasonably, Mr. Szwarek would be alive today for his wife and his son. This never should have happened to this wonderful family."
The hospital malpractice award was rendered on November 4, 2015. The trial lasted ten days, and the jurors deliberated just over two hours before submitting their decision.
Legal counsel for the defendants told the Cook County Record that they disagree with the judgement, but have yet to finalize whether they will appeal the verdict.
Alarming frequency of diagnostic errors
Receiving a medical misdiagnosis is becoming increasingly common in today's health care landscape. According to a recent study published in the international journal BMJ Quality and Safety, roughly 12 million American adults suffer the effect of diagnostic errors every year. Researchers say that 50 percent of those mistakes are potentially detrimental to one's health.
The following are the ten most commonly misdiagnosed conditions in patients:
Heart attacks
Cancer
Stroke
Depression
Celiac disease
Fibromyalgia
Lyme disease
Aortic dissection (a tear in the aortic wall)
Thyroid imbalance
Delayed diagnosis and misdiagnosis of heart attacks
Men and women who are suffering the initial symptoms of a myocardial infarction may present a wide range of symptoms that are confused for other, more minor ailments. Emergency room medics, first responders, cardiologists and general practitioners may incorrectly diagnose a patient with anxiety, gallbladder disease, indigestion and heartburn – conditions that share some of the same symptoms.
Among both sexes, women are more likely to die of a heart attack due to delayed diagnoses, according to Canadian researchers at McGill University in Montreal. The team found that women were more inclined to suffer from anxiety and depression, causing triage personnel to discount a potentially serious cardiac event in younger patients, even those with a history of coronary disease.
This study, along with others, may shed light on why 75 percent of American men survive their first heart attack, while just 62 percent of women do, according to statistics from the American Heart Association.