Hospital Negligence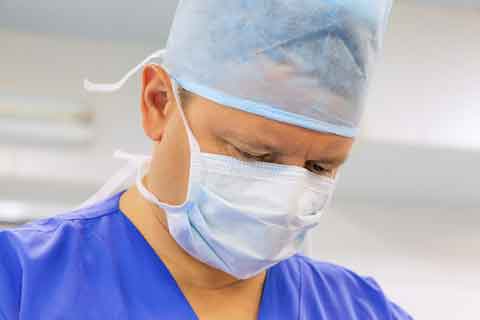 Patients who've been injured while receiving medical treatment in a hospital may be able to file a hospital negligence claim. Though a hospital may be responsible for incompetent care provided by its employees (including paramedics, nurses and medical technicians), it might not be liable for a physician's medical malpractice. While a doctor may treat patients in a hospital setting, that doesn't mean he or she is employed there.
Hospital lawsuits are generally governed by state laws that differ from state to state.  Which legal standards apply to hospitals and whether an act, or failure to act constitutes medical negligence, and what damages may be available varies from jurisdiction to jurisdiction.
Those damages may include:
General damages: loss of enjoyment of life, pain and suffering and loss of earning capacity
Special damages: medical expenses (past, present and future) and lost income, and
Punitive damages: intended to punish the defendant
If a hospital employee acts negligently (by not treating the patient up to the applicable standard of care, the care anyone with a particular illness would receive based on commonly accepted practices) and harms a patient, the employing facility could be held liable for hospital malpractice.
Many physicians are independent contractors, providing a hospital with a possible defense to the malpractice claim.  The hospital may argue it didn't have sufficient control over the doctor to be held responsible for the doctor's actions.
When hospitals are liable for non-employee doctors' actions
A hospital may be held responsible for an independent contractor doctor in certain situations. 
The hospital appeared to be the doctor's employer: If the hospital does not make it clear to a patient that the doctor is not an employee, the patient can sue the hospital for the doctor's malpractice. Hospitals attempt to avoid this by informing patients in the admission forms that the doctor is not a hospital employee
The hospital keeps an incompetent doctor on staff:  State laws vary on this issue.  A number of states hold the hospital responsible if it gives staff privileges to an incompetent or dangerous doctor, or if it should have known that a previously safe doctor had become incompetent, even if the doctor is an independent contractor.
Examples of hospital negligence
The following are some of the more common causes of medical malpractice lawsuits against hospitals: 
Medication errors: Medication errors involve cases where patients allege they were given the wrong medication, the wrong dose, in the wrong form or place, at the wrong time, or not given their medication at all
Failure to diagnose: Diagnosis failures are instances where patients claim an incorrect diagnosis delayed their treatment and/or resulted in improper treatment
Negligent supervision:  Patients allege they were injured when their activities, or the activities of other patients were not sufficiently monitored
Delayed treatment: Patients claim treatment was unnecessarily or unreasonably delayed, causing additional injury
Failure to obtain informed consent:  Patients contend they were not given adequate information to make an informed decision about their treatment
Lack of proper credentialing or technical skill: This claim is made when doctors perform procedures or surgeries for which they have little experience or inadequate skill
Wrongful death: Patients' families often claim that routine procedures without expected complications resulted in the wrongful death of the patient
Wound infections, fractures:  Infections can be caused by doctors and hospital personnel not complying with procedures to maintain sterile environments.  Patients may argue they were injured when they attempted to leave their beds without assistance or when they were allowed to move about while highly medicated
Lack of teamwork, communications: Staff members monitor patients over time and may notice worrisome signs, but may fail to let other team members know resulting in harm to patients
Grounds for filing hospital lawsuits
The possible scenarios for a hospital negligence claim are as varied as the situations that arise every day, including:
A family alleges physical and emotional pain and distress resulted from the negligent acts of a nurse.  The nurse's actions resulted in a kidney that was about to be transplanted to be no longer be viable.  The patient, who was prepped for surgery, had to have the surgery in another state at a later date.
A woman suffered a stroke after giving birth, but her medical team failed to provide reasonable care and she was sent home. She returned to the hospital the next day where she was diagnosed with bleeding on the brain. As a result of the delay she suffered permanent, severe brain damage.
A man came to the hospital with a severe head injury. The medical team did not move quickly and the patient was given medication and forced to wait. Eventually a surgical procedure was performed, but it was not done in time to prevent irreparable neurological injuries.
Legal assistance for victims of hospital malpractice
If you believe you or a loved one suffered injuries due to hospital negligence, the medical malpractice attorneys at Eisbrouch Marsh are available to help. Our dedicated team of legal and medical professionals has the experience and resources to investigate the injury and procure the financial compensation you deserve. For a complimentary case evaluation, please call our law offices today. There is no obligation to proceed and we never collect a fee unless you recover damages.