Cerebral Palsy Lawsuit Results in Large Payout after Hospital Admits Guilt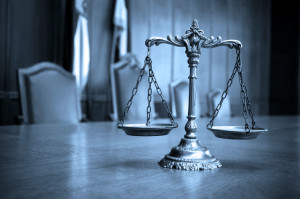 A six-year-old boy and his parents have received a large payout in their cerebral palsy lawsuit, after the hospital where the child was born admitted to mistakes involving his care and the care of his mother during the childbirth process. The child will receive £10 million – approximately $15 million in U.S. currency – from Harrogate District Hospital and the District NHS Foundation to pay for his rehabilitation and lifelong care.
Hospital accepts full liability
According to a report in The Guardian, the judge overseeing the case at Leeds High Court approved a birth injury settlement amount of £9.8 million to the family, after acknowledgment by Harrogate that medical staff at the hospital failed to recognize the warning signs of fetal distress. The child was born in 2008 without a heartbeat and required resuscitation after his birth. His mother was 10 days overdue in her pregnancy when she was admitted to the hospital for delivery of her child.
The child suffered significant brain damage during his birth that led to a diagnosis of dyskinetic cerebral palsy a short time later. Dyskinetic cerebral palsy is a type of brain damage that affects motor function by decreasing muscle tone. This type of cerebral palsy is characterized by involuntary movements that can interfere with normal motor function and lead to joint and limb deformities. While this type of cerebral palsy does not typically include significant mental impairment, speech can be affected due to physical impairment of the mouth and tongue.
Lifetime of care needed
The child involved in this birth injury lawsuit is unable to sit without assistance and cannot speak or feed himself. He has no independent mobility and gets around in a motorized wheelchair. The family is currently designing a home that is accessible to the child, with ample room for his wheelchair and technology to allow the boy to access doors and televisions. They have also enrolled their son in a mainstream school and utilized technology that allows him to communicate with his teachers and classmates.
While the parents of this child have worked to provide the best possible environment for their child, cerebral palsy is not a condition with a cure. Many children diagnosed with this condition are severely impaired for life. Some are unable to walk, communicate or care for themselves. These children will need constant care and medical treatment for the rest of their lives.
Family "relieved" with settlement
The Guardian reports that the family is pleased with the court's settlement in their cerebral palsy lawsuit, which will ensure their son will receive all the care and support he needs. The money will also provide financial security to the child over a lifetime. An attorney representing the family called the settlement a "huge relief" to his parents.
A spokesperson for Harrogate District Hospital and District NHS Foundation Trust told the Yorkshire Evening Post, "The Trust hopes that the settlement will allow the claimant to receive the care and attention he requires now and in the future to continue to allow the claimant to make the progress he has made to date from the devoted care provided to him by his family."