Cerebral Palsy Lawsuit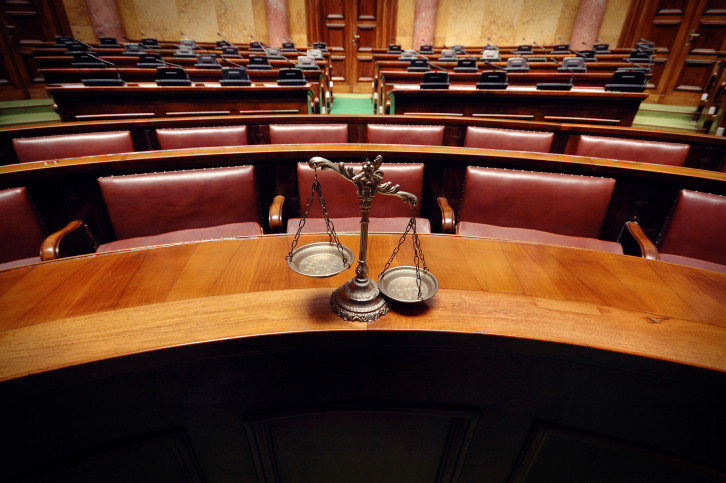 Parents who've been told that their newborn has cerebral palsy (CP) will likely have dozens of questions and concerns. Although a number of factors can result in a cerebral palsy diagnosis, parents may wonder who is to blame and what CP will mean for their child's health and well being. The reality for most children with cerebral palsy is a lifetime of costly medical treatments, therapies and interventions to help manage symptoms of the condition. Depending on the type and severity, cerebral palsy may manifest in patients as muscle weakness, involuntary movements, seizures, and difficulty moving, in addition to speech and vision problems and learning disabilities. The cost of raising a child with cerebral palsy can easily exceed $1 million over the course of a lifetime – not including prescription medications, adaptive medical devices and special schooling.
Sadly, it's estimated that medical malpractice may be the contributing factor in 10 percent of all cerebral palsy cases, leaving children and their parents with life-altering ramifications, both psychological and financial. Families may wonder how their child's CP diagnosis may have been prevented and how they can ensure he or she gets the best medical care available.
The law firm of Eisbrouch Marsh is dedicated to providing legal advocacy and unwavering support to families and their children who have suffered avoidable birth injuries. Our in-house medical team and veteran attorneys are here to answer questions, investigate the facts, and determine if you have just cause for pursuing a cerebral palsy lawsuit.  Monetary damages recovered can help alleviate economic hardships, ensuring your child has a more secure future.
Cerebral palsy and medical negligence
If doctors, nurses or other medical personnel fail to exercise proper standards of care during delivery, a child may be left with serious birth injuries such as cerebral palsy, which is thought to be caused by insufficient oxygen to the brain.  Though it is a non-progressive neurological condition, there is no known cure for cerebral palsy, only supportive treatments, medications and surgery that may help individuals improve their motor skills and functionality.
Medical mistakes made before, during or immediately following childbirth that may result in fetal oxygen deprivation and brain damage can include:
Failure to perform a timely C-section delivery
Failure to diagnose or manage umbilical cord problems
Misuse of vacuums or forceps
Mismanagement of shoulder dystocia
Untreated infection in the mother or baby
Excessive force during delivery
Failure to monitor fetal heart rate and respond to signs of fetal distress
If a health care provider's negligence was responsible for a child's cerebral palsy, a birth injury lawsuit can help recover compensation for past and future medical expenses, wheelchair accessible housing, physical and occupational therapy, diminished earning capacity and much more.
How a cerebral palsy lawyer can help
Cerebral palsy is one of the most upsetting diagnoses new parents can receive – especially when they are kept in the dark about birth injury complications that may have been avoided, had doctors provided the proper standard of care.
Many families seek help from Eisbrouch Marsh after they've been told that their baby has health problems, but when follow-up questions are asked, no one takes responsibility. A cerebral palsy lawyer can help parents get answers and determine whether negligence played a role in their child's CP diagnosis, and if so, hold the hospital and/or physician liable for their actions. Our legal team works with medical experts who can determine the full extent of your child's brain damage and the impact his or her cerebral palsy birth injury will have on the entire family.
Noteworthy cerebral palsy lawsuit verdicts & settlements
Millions of dollars in settlements and jury verdicts are awarded every year in malpractice cases involving cerebral palsy birth injuries.
Some recent notable cases include:
A Connecticut jury handed down a $58 million verdict to the parents of a young boy diagnosed with cerebral palsy. Jurors found that the doctor had waited too long to perform a medically necessary Cesarean section, and the hospital failed to have sufficient medical staff on hand.
In another lawsuit, a family was awarded $55 million after a Baltimore jury found Johns Hopkins Hospital liable for several C-section mistakes that resulted in the child's CP diagnosis. After the mother was rushed to the hospital for an emergency C-section, she waited two hours before being admitted to the operating room.
The negligence of delivery room staff at Salina Regional Health Center resulted in a $4.72 million settlement for the plaintiffs. According to court documents, the attending physician's delay in recognizing umbilical cord problems and an untimely C-section caused the baby to suffer irreparable brain damage and cerebral palsy.
Know your legal rights
At Eisbrouch Marsh, we understand the daunting prospects of raising a child who has been diagnosed with cerebral palsy. Though the thought of taking legal action may be overwhelming, parents should never have to bear the burden of medical negligence alone. Our lawyers have more than 45 years experience helping families of children who've suffered preventable birth injuries.
Let us put our legal expertise and knowledge to work for you. If your baby's cerebral palsy diagnosis was the result of malpractice, our attorneys will hold those responsible accountable for their actions. The damages recovered through litigation can ensure your child receives the medical attention and care they deserve.
To learn more about your options for pursuing compensation in a cerebral palsy lawsuit, contact our office to arrange a free consultation with a member of our medical malpractice attorney team. Recognized as national experts in birth injury litigation, Eisbrouch Marsh has a track record of multi-million dollar verdicts and settlements that attest to our commitment and success.