Virginia Man Wins Medical Negligence Lawsuit Alleging Defamation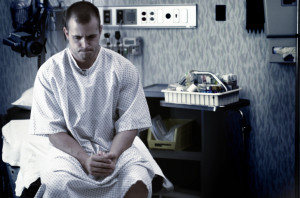 A Vienna, Virginia man has recently received an award of $500,000 in a medical negligence and defamation lawsuit stemming from an incident in which he inadvertently recorded his doctors making disparaging statements and intentionally misdiagnosing him while he was unconscious due to anesthesia for a colonoscopy.
Though the plaintiff had sought $1.75 million, the ultimate award represented a compromise between jurors, one of whom believed he was entitled to nothing. and one who believed he deserved more for what was an egregious breach of trust and due respect between doctor and patient.
Background of medical negligence lawsuit
The plaintiff patient in this case had intended to use his smartphone's voice recording feature to capture post-op instructions that would be provided following his procedure. However, the record button was accidentally activated much earlier on, creating a record of everything the medical professionals said while he was unconscious due to the sedation used. The patient soon discovered that as soon as he went under, the team of physicians began mocking him and making disparaging comments, eventually adding a false diagnosis to his medical chart.
Among the most jarring comments the plaintiff heard on the recording were statements that included "after five minutes of talking to you in pre-op, I wanted to punch you in the face and man you up a little bit," and an assertion that a rash on the patient should not be touched, as it could cause an assistant to get "some syphilis on [your] arm." The patient was also referred to as a "retard" for feeling queasy upon seeing a needle entering his arm and a "big wimp."
In addition to the disparaging remarks hurled at the patient, defendant Dr. Tiffany Ingham stated that she would mark on the patient's chart that he had hemorrhoids, despite the fact that she saw none. This action amounted to a falsification of the plaintiff's medical records and an intentional misdiagnosis leading to the medical negligence lawsuit.
Jury award acknowledges patient's suffering
Defense attorneys for the doctors involved in treating the plaintiff argued that he sustained no real physical injury and was required to miss no work. However, according to his complaint, the patient stated that he had experienced embarrassment, anxiety and a loss of sleep for an extended period of time. In the end, the jury awarded the man $100,000 for his claim of defamation,$50,000 each for comments made about the patient having tuberculosis and syphilis, $200,000 for his medical malpractice claim and an additional $200,000 in punitive damages.
Though the defense lawyers asserted that the defamation claims had no merit because the doctors' comments went no further than the operating room, legal observers have since remarked that there is no requirement for defamatory statements to have broad publication, they simply need to be between two parties and understood by the second to be true when they are not.
Whether or not the jury believed that the doctors and staff believed the statements made about the patient were true is unclear, but it appears that its members were so completely offended by the grossly unprofessional conduct of the physicians that they wanted to provide some degree of compensation to the plaintiff.