Missed Cancer Diagnosis Forms Basis of Ex-Congressman's Claim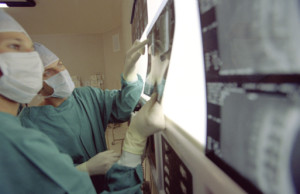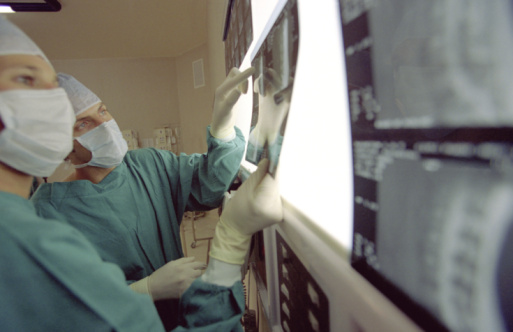 Nine-term former Ohio Congressman Steve LaTourette has recently filed a claim against the federal government stemming from healthcare treatment he received from the Capitol's Office of the Attending Physician beginning in 2012.
According to LaTourette's claim, the doctor failed to inform him of critical MRI findings which may have facilitated earlier diagnosis and treatment of the pancreatic cancer with which he is now gravely ill.
Failure to diagnose alleged
According to the claim filed against the Navy, the arm of the military responsible for staffing the Capitol healthcare office, LaTourette visited the hospital in 2012, complaining of gastrointestinal pain. At that time, he received a diagnosis of pancreatitis. An MRI was conducted, revealing a small-sized lesion on LaTourette's pancreas, prompting the radiologist to recommend a follow-up study in six months.
However, LaTourette now claims that he was never informed of the MRI's findings or instructed to undergo further testing. After experiencing a recurrence of his gastrointestinal pain in the summer of 2014, LaTourette sought the opinion of private physicians who discovered that the lesion had grown substantially in size and was indeed malignant.
A diagnosis of pancreatic cancer is almost always dire, and LaTourette's filing characterizes his prognosis as "uncertain but grave" and describes his life expectancy as indeterminate. In fact, La Tourette has made a request that he be allowed to record testimony in this matter now, because of the likelihood that he will experience "rapid physical and cognitive deterioration" or perhaps even succumb to his disease before litigation can commence.
The procedural rules for filing medical malpractice claims against governmental entities provide the Navy with six months to formally respond to the allegations. If LaTourette's claims are denied, he will have the right to file a medical malpractice action in court.
Claim highlights the danger and potential tragedy of medical misdiagnosis
Health diagnoses are generally made in the aftermath of various testing protocols which may involve assessment of a patient's medical history, a physical examination and perhaps the use of MRIs or other imaging tools. Sadly, there are cases in which serious illnesses are mistaken for other conditions, missed entirely or key information is improperly or incompletely conveyed.
A failure to diagnose or ensure follow up testing is among the most common circumstances in which often fatal cancers are allowed to go untreated during the most critical early stages.
Though every instance of diagnostic failure is serious, when cancer is involved, the outcome can be especially deadly. When caught early, many types of cancers can be effectively treated and perhaps halted. But delays in treatment stemming from malpractice can cause the disease to spread uncontrolled to additional areas of the body, frequently leaving little possibility for recovery.
When this happens, the patient may be able to seek compensation for:
Pain and suffering

Lost wages

Emotional distress

Loss of earning capacity and financial support

Medical bills

Loss of consortium

Funeral costs
The Navy's response to the ex-Congressman's claims remains to be seen, but LaTourette's attorney believes that the situation represents a clear case of healthcare negligence and that he expects the government to make serious attempts to resolve the case sooner rather than later.