Foundation Aims to Boost Understanding of Stillbirth and Its Impact on Families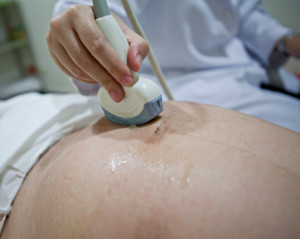 A New Jersey foundation committed to assisting families of stillborn babies is working to bolster awareness and foster best practices for the treatment of the emotional and psychological needs of those left to deal with the heartbreak such events inevitably cause. The 2 Degrees Foundation was founded by a mother who experienced a stillbirth herself and soon decided that more resources needed to be devoted to an alarmingly common tragedy about which many speak very little.
Assistance needed in the aftermath of stillbirth
Designed to help the mothers of stillborn babies navigate the many difficult issues with which they are immediately confronted, the Foundation helps connect families with social workers, psychologists and others who can guide them through decisions, including whether to hold their deceased infant, whether they would like to have photos of the child taken and whether a burial or a cremation is most appropriate.
According to founder Debbie Haine-Vijayvergiya, the choices made in this brief period of time can have lasting emotional ramifications, and mothers deserve thoughtful, professional guidance at an what is surely an unbearably difficult time.
Legislation passed to establish key procedures
In January of 2013, the New Jersey legislature passed the Autumn Joy Stillbirth Research and Dignity Act, for which Haine-Vijayvergiya had fiercely advocated, requiring hospitals in the state to create policies designed to better assist families following the stillbirth of a child. Under the law, doctors are required to formally evaluate stillborn children in order to build a database of critical information concerning the possible causes of stillbirths.
Though nothing can eliminate the pain of losing a child to stillbirth, those behind the Foundation hope that by increasing the support services offered to affected families and engaging in targeted research, the harmful impact and frequency of these events can perhaps be lessened.
Common causes of stillbirth
A stillbirth is defined as fetal death occurring later than 20 weeks' gestation, and these tragedies happen in approximately 1 out of every 160 pregnancies. Still birth can be the result of a number of causes, or a combination of several. Birth defects, issues with the placenta, genetic abnormalities, infection, advanced maternal age and obesity are a few known causes of stillbirth, though sadly, medical malpractice is also often to blame.
Though in many stillbirth cases, there was nothing a physician could have done to prevent the fetal death, there are too many circumstances in which professional errors or omissions cause the death to occur.
Negligence of this type could include a physician, nurse, hospital or other healthcare provider's failure to:
Identify risks through an analysis of prior pregnancy problems

Provide safe, properly-equipped facilities

Identify genetic or structural issues early in the pregnancy

Diagnose maternal medical conditions well in advance of birth
The emotional trauma of a stillbirth can have permanent mental and emotional effects on mothers and entire families. When this type of tragic outcome is the result of a nurse or doctor's negligence, the feeling of betrayal can be overwhelming. As a result, many parents of stillborn children make the difficult decision to file medical malpractice lawsuits in order to seek justice for their infant and hold responsible parties accountable for the damage done.