Widow Files Wrongful Death Lawsuit Against VA Hospital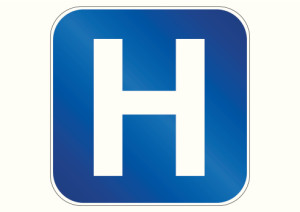 A Georgia widow has filed a wrongful death lawsuit against Charlie Norwood Veterans Affairs Medical Center, alleging that her late husband received inadequate medical treatment prior to his death. Janice L. Allen is the widow of Lional Allen, 51. Her husband passed away on February 4, 2015.
It is unknown what specific damages she is seeking; however, wrongful death lawsuits often demand compensation for the decedent's pain and suffering, and the surviving family member's emotional anguish, along with medical expenses, funeral and memorial costs, loss of future earnings, loss of support, and loss of consortium.
Since the decedent was a military veteran and the hospital in question is operated by the Department of Veterans Affairs (VA), the defendant named in the lawsuit is the U.S. government.
Decedent had cancer and renal failure
Janice L. Allen filed her wrongful death lawsuit on September 15th in a U.S. District Court. In the complaint, she explains how her late husband was diagnosed with stage two renal failure in October of 2012. Renal failure, or kidney failure, occurs when the kidneys are damaged and can no longer properly perform their crucial function of filtering waste products out of the body. Stage two renal failure is characterized by levels of creatinine or urea in the blood that are higher than normal, protein or blood in the urine, and clear evidence of kidney damage as demonstrated by diagnostic imaging studies.
Individuals with renal failure must exercise extreme caution regarding their lifestyle choices so as to delay the progression of the disease. This includes avoiding medications that can have a toxic effect on the kidneys. According to the lawsuit, the decedent was diagnosed with metastatic prostate cancer in May of 2014. Consequently, he was prescribed Zometa by a physician at Charlie Norwood Veterans Affairs Medical Center. Zometa is known to be a high-risk drug for patients who have kidney problems. Just a couple of weeks after beginning treatment with Zometa, the decedent was diagnosed with total renal failure. This required Mr. Allen to undergo dialysis treatments on a daily basis for the rest of his life.
The complainant contends that the defendant should be held liable for medical malpractice because Zometa was allegedly inappropriately prescribed to a high-risk patient. Zometa is a bisphosphonate, which works by reducing the release of calcium from the bones. It is not prescribed to treat prostate cancer directly, but rather to treat hypercalcemia of malignancy. This refers to abnormally high levels of calcium in the bloodstream caused by cancer, such as Mr. Allen's prostate cancer.
Not the first time the hospital has made headlines
The medical negligence lawsuit filed by Janice Allen isn't the first legal issue the hospital has faced in recent years. In an unrelated incident, a hospital spokesperson issued a public apology in November 2013 for the deaths of three veterans that occurred after the decedents suffered from delayed medical treatment at the facility. The public apology was issued after CNN published the results of its investigation into the Augusta, GA facility. "All of us at the Charlie Norwood VA Medical Center are deeply saddened by the loss of any veteran at our facility," said Robert Hamilton, the director of Charlie Norwood Veterans Affairs Medical Center.