Washington Family Wins $15 Million Medical Malpractice Award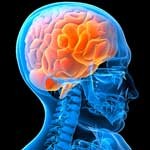 A severely brain damaged Snoqualmie girl and her family were awarded $15 million in a medical malpractice lawsuit, reports Komo News. The child's catastrophic injuries were the tragic consequence of a simple miscommunication between doctors – an error that caused irreparable damage to the now 8-year-old Washington girl. The Seattle Times reported that the medical malpractice award handed down by a King County judge was one of the state's largest ever.
Young MacKenzie Briant already had a rough start in life. Her family said she was born with a serious congenital heart defect and had a life-saving heart transplant as an infant. She was under the care of physicians at Seattle Children's Hospital. When MacKenzie developed a respiratory infection in 2008, her mother made the decision to consult with the doctors who had treated her earlier. She made a call to the children's hospital, where a miscommunication between two physicians led them to recommend a nasal spray that caused the little girl to go into cardiac arrest.
Misunderstanding between doctors leads to incorrect advice
When the Briants called the hospital to speak with MacKenzie's physician – Dr. Yuk Law – about an appropriate treatment for the child's cold, another doctor answered the phone. Dr. Law purportedly told the fellow cardiologist that the parents should not buy Afrin, as the popular decongestant could place unnecessary stress on the heart of a young transplant recipient. Unfortunately, the doctor misheard Law's advice and suggested Afrin to Mackenzie's mother.
"She had a cardiac arrest on the way home from the store," said MacKenzie's mother, adding, "It never crossed my mind, because I heard it from a cardiologist. Afrin is a decongestant and it made sense to me." Though she was rushed into the ER for immediate treatment, Mackenzie's brain had been starved of vital oxygen, leading to irreparable damage. Elaine, Mackenzie's mother recalls, "Something like this just didn't have to happen. It didn't have to happen…she survived a heart transplant. She's fought so hard. And to have this be her life it's just – it's heartbreaking."
After hearing the case of MacKenzie Briant, Judge John Erlick ruled that negligent advice led to the girl's treatment with Afrin, which caused her to sustain brain damage and ultimately shortened her expected life span to a mere 22 years. The University of Washington doctors had failed to effectively communicate with each other causing the grave medical mistake, concluded the judge.
Washington files show that the cardiologist who recommended Afrin to the mother is no longer licensed to practice medicine in the state, though Dr. Yuk Law remains the child's physician.
$15 million medical malpractice award one of the state's largest
"I wish I would've never have given it to her," said a tearful Elaine. "She's never spoken again."
An attorney representing the University of Washington doctors in the case commented, "These are wonderful folks who've been through a very difficult time," adding, "this case was about what caused (MacKenzie's) deficits. Our experts concluded it was unrelated (to the Afrin). The judge disagreed, and we respect his judgment. It's a tough case."
The Briant's legal team hopes this recent medical malpractice lawsuit highlights the importance of communication between health care professionals. In this case, the absence of one small word led to a young child's permanent brain damage.