Survey Reveals Top Ten Reasons Doctors Face Malpractice Lawsuits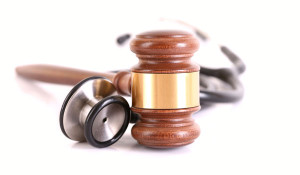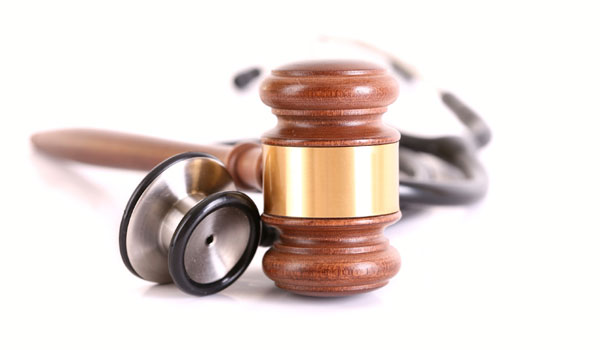 If there is one thing both patients and doctors can agree on, it is that neither group relishes the thought of a malpractice claim – be it from the patient or physician perspective. Nonetheless, alleged incidences of doctor negligence, mistakes and mishaps continue to plague the American healthcare landscape, resulting in the filing of thousands of malpractice lawsuits each year.
According to a recent survey conducted of 3,985 primary care physicians and selected specialists, the reason for malpractice claims are varied, ranging from improper documentation to unexpected injury or death. The following details the results of the survey, as conducted by Medscape upon its membership base, and presents an insider's glimpse into medical malpractice opinion as offered by doctors who have actually faced such civil litigation at some point in their career.
How common is malpractice?
Of the 4,000 survey participants, 59 percent reported being named as a defendant in a medical malpractice lawsuit. As well, 47 percent of the total survey pool reported being named as part of a group of defendants, while 12 percent were the sole defendant in the matter. While seemingly staggering, these figures somewhat pale in comparison to a 2010 study completed by the American Medical Association (AMA), which found that amongst all physicians, 61 percent had been sued at some point by late career.
From there, the study explored the various areas of medicine to determine the most vulnerable groups. According to the data collected, the following reveals the percentage of physicians surveyed who has been sued, according to their medical specialty:
Obstetrics & gynecology: 85%
Surgery: 83%
Orthopedics: 79%
Radiology: 72%
Anesthesiology: 58%
IM/FM: 46%
Oncology: 34%
Data further revealed the average age in which a physician faced his or her first malpractice lawsuit, with 60-64 being the most concentrated age range at 63 percent, followed by 55-59 at 60 percent.
Causes for malpractice
Perhaps the most interesting aspect of the study, researchers uncovered the most common reasons named in medical malpractice claims. Physicians were encouraged to disclose all claims raised, even if there were several causes of action.
According to this data, the following reasons for malpractice claims include:
Failure to diagnose: 31%
Patient suffered an abnormal/unexpected injury: 31%
Failure to treat: 12%
Poor documentation of patient instruction & education: 4%
Errors in the administration of medication: 4%
Failure to follow safety procedures: 4%
Failure to obtain or improperly obtaining informed consent
Most physicians surveyed believed that medical organizations could be doing more to reduced lawsuits, and 36 percent of participants reported thinking about liability "almost all the time."
Interesting numbers
The survey continued by asking physicians several additional questions concerning their practice areas, personal opinions about litigation, and various other thought-provoking inquiries. For instance, of the specialists involved in the survey, oncologists were the most likely to consider a personal lawsuit themselves, whereas OB/GYN specialists were the least – an interesting dichotomy as compared with the prevalence of lawsuits filed against these two groups.
In terms of the mechanics of litigation, a staggering 70 percent of doctor-defendants were surprised to be sued, whereas just 3 percent were "absolutely expecting it." From there, the majority of participants reported spending more than 40 hours on defense preparation, more than 50 hours on court/trial meetings, and a total of 1-2 years engaged in the lawsuit process. Some 28 percent of cases settled after the deposition stage, 19 percent were dismissed and 16 percent proceeded to trial where a verdict was rendered.
In the end, 51 percent of survey participants proclaimed that they would not have done anything different if presented with the same situation, and that their work was congruent with the accepted standard of care. As well, 19 percent would have engaged in better chart documentation, while 12 percent would have avoided the patient from the outset.