St. Louis Jury Awards $6.4 Million in Medical Malpractice Lawsuit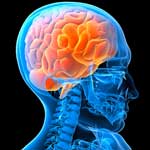 As reported in St. Louis Today, Jeffrey and Connie Schneider – both from Maryland Heights – were granted a $6.4 million award in a case involving medical malpractice. The lawsuit was brought against Dr. Joseph Thompson of the SSM DePaul Medical Group based on allegations of negligent treatment of Mr. Schneider, who suffered a stroke in 2007. Schneider was left with limited use of the right side of his body, and now has difficulty processing words along with an impaired short-term memory. The multi-million dollar verdict is one of the state's largest medical negligence awards, according to Missouri Lawyers Weekly.
Allegations raised in medical malpractice lawsuit
As detailed in the lawsuit, Jeffrey Schneider was diagnosed in 1996 with mitral valve prolapse – a heart condition in which blood can flow backward into the left atrium, known as mitral valve regurgitation. In 2001, an echocardiogram confirmed the mitral valve prolapse, though the plaintiffs contend that Dr. Thompson failed to order any follow up exams. The lawsuit states that the heart condition "disappeared completely from Dr. Thompson's diagnoses or 'problems' list for Jeff" after 2002, and Schneider was never referred to a specialist or cardiologist for further tests.
In April of 2007 Schneider felt very sick and presented to Dr. Thompson with complaints of abdominal pain, fatigue and a diminished appetite. The plaintiff claims he told his doctor he felt like he was going to die; he was referred to other physicians for tests, but was never sent to a cardiologist. By May, Schneider's condition was declining, so his wife contacted Dr. Thompson asking that her husband be admitted to a hospital. The lawsuit alleges that Thompson demurred, telling Mrs. Schneider that they should wait for blood test results.
Meanwhile, an acute bacterial infection had manifested in Schneider's heart valve, which caused an acute stroke on June 12, 2007. The third leading cause of death in America, strokes deprive the brain of vital oxygen, often leading to permanent damage and long-term disabilities. The plaintiffs' medical malpractice attorney confirmed that his client has been unable to work since his stroke.  Schneider had been employed at the Federal Reserve Bank as an IT specialist.
St. Louis jury finds doctor liable for negligence
The defendant's legal counsel argued before the court that the Schneiders failed to prove doctor negligence or that Dr. Thompson's actions caused the stroke. However, jurors ruled in favor of the plaintiffs, handing down a $6.4 million verdict. It is unknown if SSM DePaul and Dr. Thompson will file an appeal or seek a new trial, as their attorneys made no comment on the outcome of the medical malpractice case.
The Mayo Clinic states that potentially treatable risk factors for stroke include heart defects (such as mitral valve prolapse), heart infection or abnormal heart rhythm. Other risk factors that patients and their health care providers should be aware of include:
High blood pressure
Cigarette smoking or exposure to secondhand smoke.
High cholesterol
Diabetes
Obesity
Physical inactivity
Cardiovascular disease
Obstructive sleep apnea