Paralyzed Minnesota Man Wins $9.1M Malpractice Award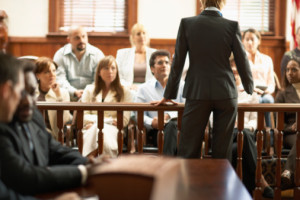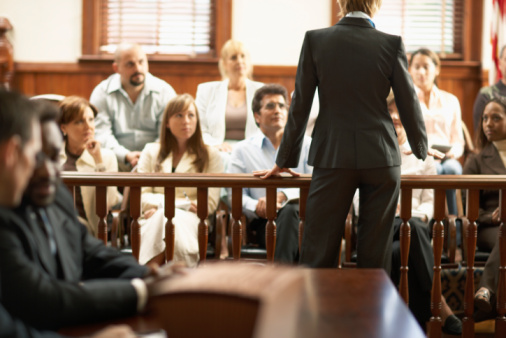 Former Brooklyn Park car mechanic Joseph Lakoskey was awarded one of Minnesota's largest ever medical malpractice verdicts this past month, reports the Star Tribune.
The 51-year old man suffered extensive spinal cord injury and paralysis following a 2012 operation to repair a perforated bowel. The Hennepin County jurors ultimately rendered a $9.1 million judgement – money that Lakoskey hopes will help him resume intensive rehabilitation therapy, making his life a little easier.
"This verdict will provide him with the resources he needs to live as independent a life as possible," Lakoskey's lawyer said in a statement. "Joe Lakoskey wants nothing more than to have his life and ability to walk back."
Minnesota man wins $9.1 million malpractice award
According to allegations leveled in the suit, Lakoskey's injuries stemmed from a negligent anesthesiologist who left his patient dangerously dehydrated prior to surgery at North Memorial Medical Center.
Prior to the alleged malpractice, Lakoskey had gone to the hospital complaining of flu-like symptoms. Doctors responded by administering fluids for rehydration, and while doing so discovered Lakoskey's bowel problems. They recommended surgery, but instead of waiting until the patient was fully hydrated, they began administering anesthesia an hour before the operation, causing Lakoskey's blood pressure to plummet. The complaint argues that this sudden drop in blood pressure yielded inadequate blood flow to the spinal cord at the time of the surgery.
Legal counsel for the practice that provides anesthesia services at North Memorial Medical Center deny these allegations, claiming that this was not the cause of Lakoskey's spinal cord damage. Phone calls to their attorneys were not returned, so it remains uncertain if the defendants plan to appeal the verdict.
In terms of medical negligence settlements and court awards in Minnesota, the Lakoskey outcome ranks up there with two other notable cases. In 2000, a $22 million malpractice settlement was reached in a lawsuit that alleged insufficient monitoring by a nurse. And a separate birth injury case resolved with an $11 million settlement, according to The National Practitioner Data Bank.
Award will help paralyzed plaintiff resume therapy
After the bowel perforation surgery that left him severely injured, Lakoskey attempted to keep working as an auto mechanic despite his lower paralysis that affected both legs. Eventually however, his disability proved too burdensome, so he sold his Brooklyn Park mechanic business – a practice that he had spent many years building from scratch.
Lakoskey told the Star Tribune that rehabilitation therapy with the Courage Center's ABLE program helped him immensely in recovering strength and mobility in his legs. He was even able to transition out of a wheelchair for short walks using a walker. The intensive treatment was covered by insurance and grant money, which eventually dwindled, leaving the Minneapolis resident to his own devices. For some time, he has practiced exercising on a special Airdyne bike and swimming to maintain his progress.
Lakoskey is now hopeful that the jury award will help him get his life back on track, enabling him to rejoin the ABLE program and replace his broken down wheelchair.