Owner of MD Imaging Firm Charged with Patient Deaths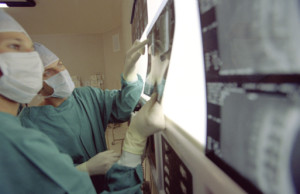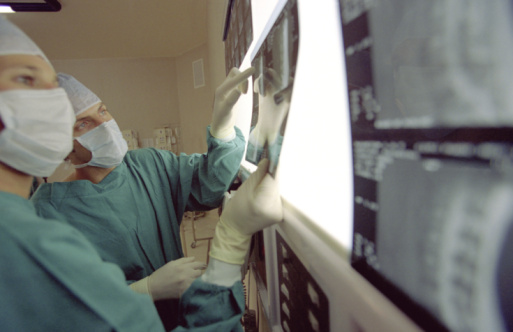 The owner of an imaging firm in Owings Mills, MD who has already been indicted for $7.5 million in health care fraud, has now been charged in the deaths of four patients who allegedly died because he employed workers not qualified to read medical imaging.
A federal jury added four counts of health care fraud resulting in serious bodily harm and death to previous charges for Rafael Chikvashvili, owner of Alpha Diagnostics LLC in Owings Mills, MD and Harrisburg, PA.
According to prosecutors, Chikvashvili hired employees who were not doctors and were not properly trained to read X-rays, ultrasounds, cardiological exams and other medical tests; they therefore missed two cases of congestive heart failure, a case of pneumonia, and a large pelvic mass. They charge that analysis of the images by qualified professionals would have led to better outcomes for the patients, who all died within days of having their medical images read incorrectly by Chikvashvili's firm.
Prosecutors also say that Chikvashvili faked doctor's examination reports and that he himself forged doctor's signatures. Chikvashvili has a doctorate in mathematics, but no medical degree. A guilty verdict for each new charge entails a sentence of life imprisonment.
Chikvashvili previously indicted for health care fraud
After the FBI raided the company's office in October of last year, Chikvashvili was indicted for several examples of fraud, including overbilling Medicare and Medicaid, created the false examination reports, and other crimes. Prosecutors contend that they performed unnecessary services and overcharged for transportation costs. If, they say, patients questioned the results of a medical exam analysis, the X-ray or other exam would be reassigned to a qualified physician for interpretation. The physician would not be informed that a previous analysis had already been performed by unauthorized personnel.
The dozen charges already pending against the defendant carry 5- to 10-year maximum sentences each. The defendant's lawyer has said that he is innocent of both the previous and most recent charges and "looks forward to contesting them in court." Prosecutors are also attempting to secure the forfeiture of $7.5 million in assets, including properties, luxury vehicles, and financial accounts.
The former vice president of operations at the firm, Timothy Emeigh, pled guilty to health care fraud and awaits his sentence. In the latest indictment, he is accused of writing false doctor's reports after looking at images on his laptop during a Jamaican vacation. Emeigh is a radiologic technologist, but not a physician.
Medical negligence an patient deaths
According to James Quiggle, of the Coalition Against Insurance Fraud, it is unusual for accused perpetrators of insurance fraud to have their actions linked specifically to to patient deaths. He notes that it is much more common for parties to engage in activities such as padding bills or charging unnecessary fees rather than engaging in the kinds medical negligence that entail actual examples of substandard care. Such activities tend to invite unwanted attention from government authorities.
According to Quiggle, "Scammers in general are concerned less about rendering quality care and more about milking the system for every penny they can. You can run a fine line between shoddy health care and endangering a patient's life."