NY Couple Awarded $1.75 Million for Surgical Negligence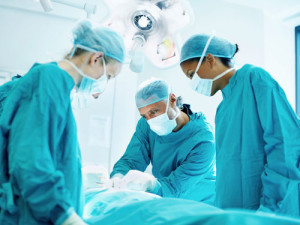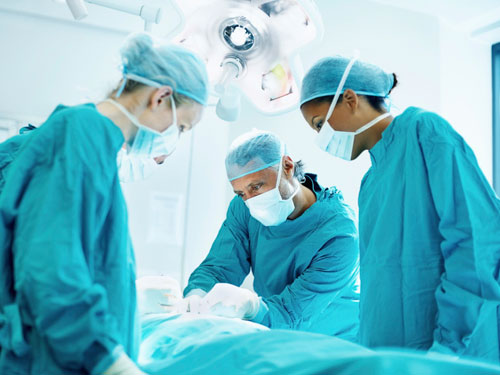 A jury recently awarded a New Paltz, New York couple $1.75 million in a surgical negligence case that ended in a series of surgeries to repair the damage caused by the malpractice.
The lawsuit alleged that Nancy Nocito suffered life-altering injuries caused by medical malpractice in a 2009 muscle repair surgery. Nocito's lawsuit named several defendants, including her doctor, nurse practitioner's practice, and the surgery center. The jury agreed that the care of several of the defendants fell below the acceptable standard of care.
Negligence in post-surgical care led to four additional surgeries
Nocito gave birth to her second child in October 2008 and in the process, suffered a complication that caused muscle damage. In June 2009, she underwent a surgery to repair the damage. But after surgery, her condition worsened due to alleged nerve damage which, Nocito and her expert witnesses claimed, was caused by surgical negligence. Her lawsuit alleged that the defendants failed to meet the required standard of care both during the surgery and afterward, when they failed to properly treat an infection.
The plaintiffs claimed that, as a result of the infection, Nocito suffered an abscess within two weeks of the surgery. After an initial round of antibiotics, the abscess required surgery to drain it. She ultimately underwent four surgeries to treat the abscess. According to one of her expert witnesses, if the infection had been diagnosed and treated in a timely manner, Nocito's injuries would have been completely reversible.
The jury award included $500,000 for past pain and suffering and $1,000,000 for future pain and suffering. It also include $250,000 to Nocito's husband, James Nocito, for loss of spousal services and society.
Prevalence of surgical negligence
According to a study published by JAMA Internal Medicine, which tracked medical malpractice cases filed over a stretch of 25 years, breach of care and surgical errors account for two of the three leading causes of malpractice. As health care facilities make a stronger push to eliminate these kinds of errors, many have adopted electronic reporting systems. These reporting systems have provided valuable data for researchers looking to identify and eliminate hospital-related risks.
One recent study analyzed electronically reported data across three hospitals affiliated with large healthcare systems to determine the rates of adverse events for 96 categories of surgery. It found that more than 8% of all hospitalizations lead to an adverse event, which can include the type of infection and related abscess that Nocito suffered. The numbers vary greatly, however, by the type of surgical procedure. For example, operations for the heart and pericardium were highest, at over 55% of the procedures resulting in an adverse event.
Surgical site infections
Unfortunately, according to Johns Hopkins University, having surgery is associated with a 1 to 3 percent chance of developing a surgical infection. Surgical infections can slow down healing and cause fever, pain, tenderness, and swelling. Incisional surgical infections can produce pus and a discharge from the site of the wound. A collection of this purulent discharge in an enclosed area that leads to disintegrating tissue and inflammation is a called an abscess.
If there is a lesson in Nocito's story, it is that patients and doctors alike need to be vigilant when they become aware of symptoms of a surgical infection. Prompt and aggressive treatment is another key to avoiding long-term effects.