Florida Cardiologist Facing Allegations of Medically Unnecessary Heart Procedures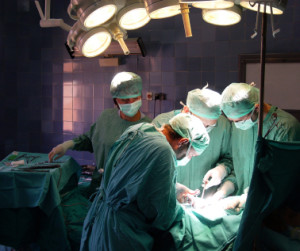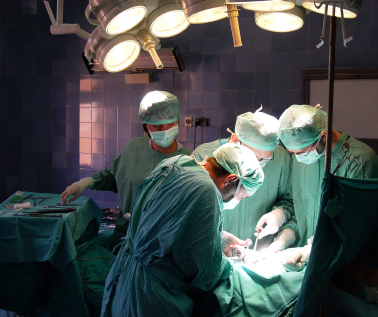 The cardiovascular system is one of the most complex and vital organ systems in the human body. Every day, individuals succumb to effects of heart attacks, blood clots and other disorders – often with no warning signs. Many of these patients turn to knowledgeable and experienced cardiologists to remedy the problem and regain their lifestyle and confidence. However, for one Florida doctor, the sheer number of heart procedures being performed on Medicare enrollees has prompted the government to launch its own investigation into the practice, known as the Institute for Cardiovascular Excellence.
Known less formally as ICE, lead doctor Asad Qamar has assumed the role of the highest paid cardiologist in the United States in terms of Medicare reimbursements – a staggering $18 million in 2012. For some perspective, this figure is three times the amount paid to the next highest-earning heart doctor.
Over the years, the former director of client services at the Sarasota, Florida Partners in Practice (PIP) location began to take notice of the somewhat peculiar practices implemented by Dr. Qamar, and a formal whistleblower lawsuit was launched shortly thereafter.
Allegations of doctor negligence against Dr. Qamar
The claims mounting against Dr. Qamar amount to more than just white collar financial misconduct, including allegations of medically unnecessary invasive heart and arterial procedures. Risking possible doctor negligence, Dr. Qamar is accused of performing several thousand "peripheral artery interventional services and affiliated procedures on Medicare patients." Despite Dr. Qamar's claims that his outrageous billing is congruent with his practice – which serves 23,000 patients in the Central Florida region – the U.S. Department of Justice believes serious fraud is afoot in Dr. Qamar's ICE clinic.
According to reports, Dr. Qamar would routinely waive the 20 percent co-pay required of Medicare patients when undergoing any sort of cardiac procedure. This practice is similar outlawed by the False Claims Act and its anti-kickback provisions – which prohibit the "taint" of financial incentive underlying any medical diagnosis, referral or prescription.
Government dedicated to pursuing Medicare fraud claims
Over the past decade or so, the federal government has acknowledged that fraud against federal healthcare systems, including Medicaid, Medicare, and TRICARE, has been spiraling out of control. Risking patient injury and doctor negligence, healthcare fraud is a problem impacting taxpayers, patients, and healthcare providers alike. As a result, the government implemented a new task force dedicated solely to eliminating this wasteful and costly form of abuse.
In a statement by the U.S. Department of Health and Human Services regarding Dr. Qamar's case, "[p]hysicians who try to enrich themselves and their practices by performing medically unnecessary, invasive procedures can cause patients very serious health issues, waste millions in taxpayer dollars each year, and undercut the public's trust in the medical profession….We will continue to work with our law enforcement partners to protect beneficiaries and hold health care providers accountable for such outrageous fraud schemes."
Dr. Qamar, who proudly encourages prospective patients to "put some ICE on it," may soon face damages in the millions of dollars, as the False Claims Act allows for the government to seek triple in reimbursement than was actually taken pursuant to the fraud scheme. Many False Claims Act defendants are also required to enter into a corporate integrity or compliance agreement, whereby the government may monitor the cash flow and patient practices for a period of years.