Doctor Cleared in Wrongful Death Malpractice Suit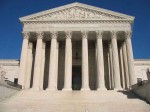 A Las Vegas physician has been cleared in a wrongful death malpractice suit involving LPGA golfer Erica Blasberg. Dr. Thomas Hess was found not liable for malpractice by a jury in Clark County District Court at the end of the five-day trial. The jury deliberated for less than one hour before rendering their decision.
Death ruled a suicide
Blasberg's body was found by Hess in her home on May 9, 2010. Blasberg had a plastic bag over her head, sealed with rubber bands and her death was ruled asphyxiation. The coroner later confirmed the golfer also had a toxic combination of prescription drugs in her system, which were allegedly prescribed by Blasberg's psychiatrist who was treating the young woman for depression.
When Hess found Blasberg, he immediately called 911. He also took a suicide note and bottles of pills from the golfer's home, stating he did not want their discovery to cause Blasberg's family any more pain. He later pleaded guilty to misdemeanor charges of obstruction, to which he was sentenced to one year of probation and 40 hours of community service.
Malpractice suit alleges "inappropriate" relationship
Blasberg's parents filed the wrongful death suit against Hess, alleging malpractice by the physician led to their daughter's death. Specifically, the plaintiffs accused 43-year-old Hess of having an inappropriate relationship with their 25-year-old daughter, which prevented him from responding appropriately when Blasberg was in trouble. The night before Blasberg died, Hess had been at her home. Blasberg also called Hess at 3:35 a.m. on May 9, before Hess went back to her home and found her dead.
Hess, who was married at the time of Blasberg's death, stated in court that he and Blasberg had a friendly and even "flirtatious" relationship, but it had never been romantic. The two had golfed together on May 7 and then watched a hockey game in the lounge of the golf club that evening. The next day, Hess reportedly purchased a pre-paid cell phone under an assumed name and birth date.
Plaintiffs in the lawsuit allege Hess purchased the phone to communicate with Blasberg without his family's knowledge. Blasberg's father, Mel Blasberg, told ESPN, "We had a doctor much older than my daughter, who got involved with my daughter, and he crossed the line, and it affected my daughter." Blasberg went on to explain they did not file the civil lawsuit for monetary purposes, but to hold Hess accountable for his part in their daughter's death.
Hess stated that he did not know Blasberg was seeing a psychiatrist or undergoing treatment for depression. None of the drugs found in Blasberg's home were prescribed by Hess. In her suicide note, Blasberg wrote, "I blame no one for the drugs I take this evening."
Blasberg came from Corona, California, where she was coached in golf at an early age by her father. In 2003 and 2004, while attending the University of California, Blasberg was named and All-American and went pro after leaving the university. In 2008, Blasberg tied for 8th at the SPS Open in Hawaii, winning more than $113,000. While golfing with the LPGA, Blasberg earned a total of more than $400,000, but her struggling game in 2009 landed her back at qualifying school, where she began to suffer from severe depression.